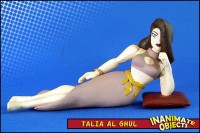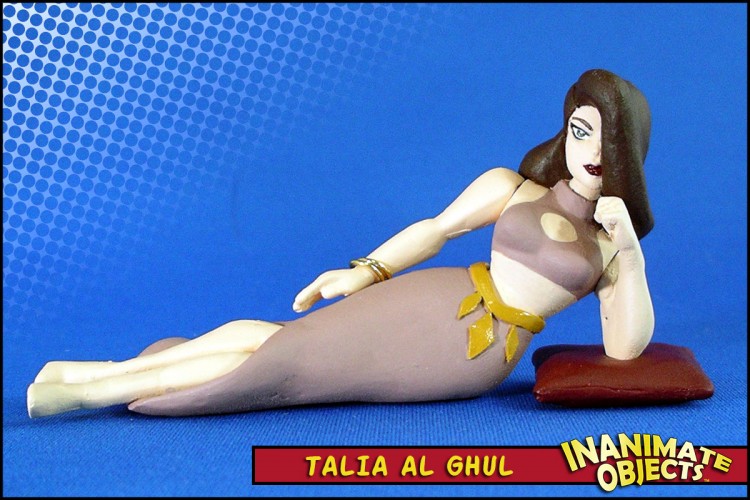 Talia al Ghul (Reclined)
Another of my "reclined" ladies, made from the body designed for Gspy. I always wanted to re-visit this outfit of Talia's, and I felt this would be a fun opportunity. Gspy's hair shape was almost a perfect match for Talia, with minimal changes. The skirt is sculpted from Super Sculpy. (
read more...
)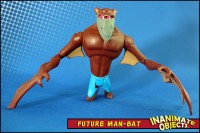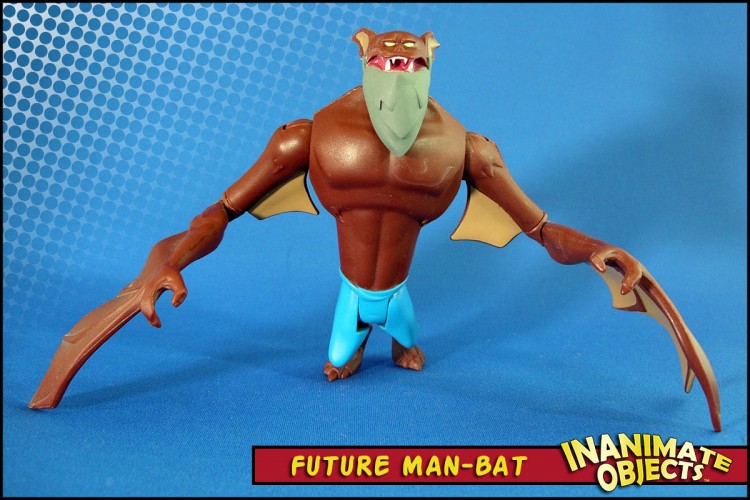 Man-Bat (Future)
From the future it's… Man-Bat Beyond! Okay, this is so silly as to almost not be worth mentioning as a custom. In the recent "Batman Beyond" comics (following the events of the cartoon), Man-Bat shows up. We get to see what an aged Kirk Langstrom looks like as Man-Bat. It (
read more...
)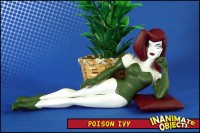 Poison Ivy (Reclined)
Another of my "reclined" ladies, made from the body designed for Gspy. I added a casting of my TNBA Poison Ivy head and sculpted the details. The rest is paint. Created July 2014 (
read more...
)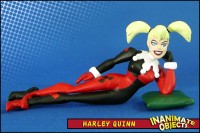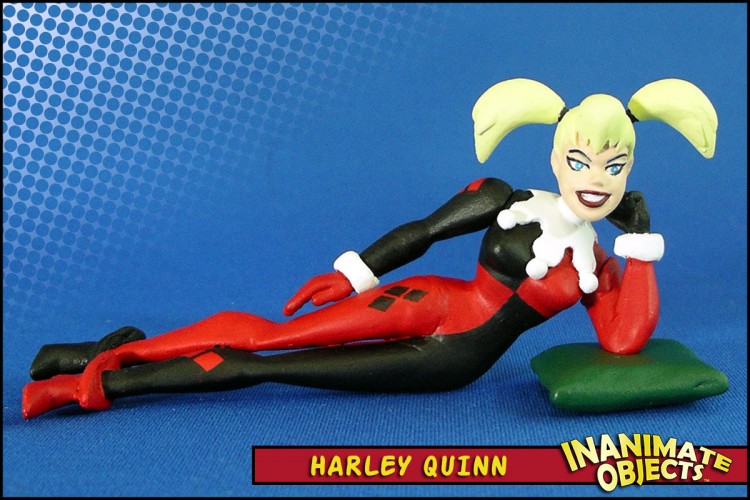 Harley Quinn (Reclined)
This Harley is made from the "reclining lady" buck I crafted for Gspy. I had castings made so I could make multiple characters. I simply sculpted or added a few Harley-specific details, such as the collar and shoes. I opted to install a copy of my unmasked Harleen head, for (
read more...
)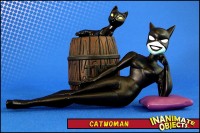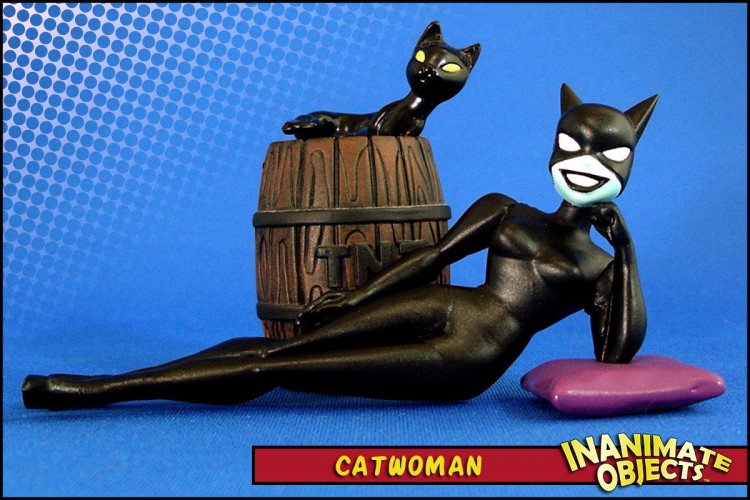 Catwoman (Reclined)
When I designed my second Gsptlsnz figure, I kept the base figure intentionally generic. I knew I'd want to make some of the other DC gals in this format. Catwoman is the first! Aside from cleaning up the casting a little, there's not much beyond black paint and slapping a (
read more...
)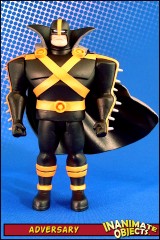 Adversary
Adversary appeared in only a couple of issues of Superman comics in the early 2000s. He was meant as a parody of the many over-the-top villains of the preceding decade. The character didn't really take off with fans, and he hasn't been seen in comics since. A short time later, (
read more...
)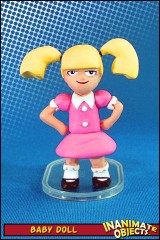 Baby Doll (TNBA)
Baby Doll is one of the most difficult customs to make. The TNBA version can be especially vexing, as the simplicity of her design allows no room for error.  I have tried many times over the years, and I have the discarded sculpts to prove it. Thus I was thrilled (
read more...
)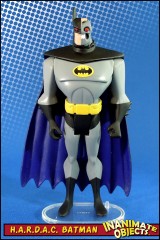 H.A.R.D.A.C. Batman
The Guff does great work! Frankly, I don't think he does enough of it. I want to see more! He recently made a H.A.R.D.A.C. Batman noggin to fit a JLU Batman base. It's dead on accurate! I was very pleased when Guff said he could share a casting with me. (
read more...
)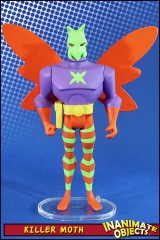 Killer Moth
Another Stew kit. I simply provided a body and some paint. There was a time when I prided myself on my ability to paint straight, sharp lines. I fear those days have passed. Or maybe it's just the one-two punch of orange and fluorescent green talking. Created March 2014 (
read more...
)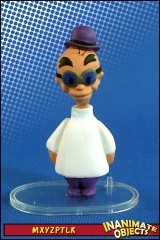 Mxyzptlk (Engineer)
I wanted a new Mxyzptlk to go with my new Gsptlsnz, so I opted to go with his "engineer" look as seen in his first episode appearance. That whole bit about him building the giant robot and Gspy trying to distract him to no avail is classic! Engineer Mxy was (
read more...
)