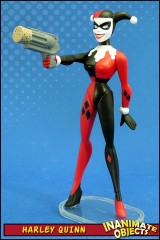 Harley Quinn (Popgun)
You already know that GeekVariety Customs makes some fantastic character kits, but he also makes some great accessories. It's these little details he adds that can really enhance a figure. GeekVariety seemingly read my mind and made a decent, in-scale popgun for Harley. The hand and gun are one piece, (
read more...
)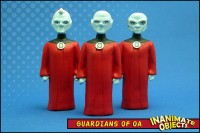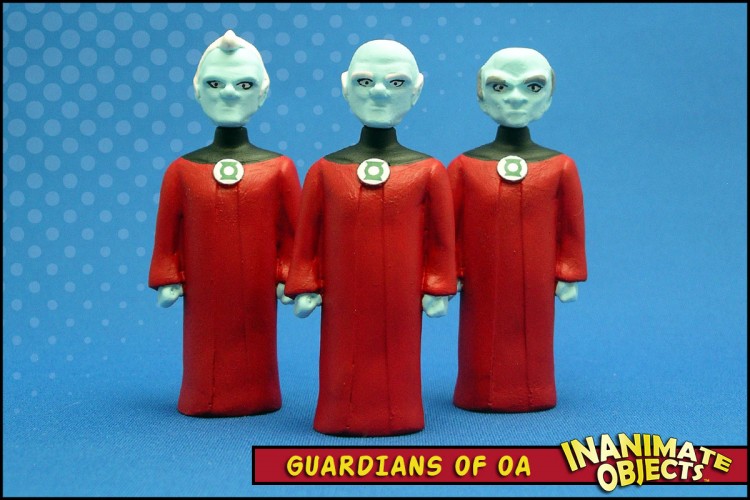 Green Lantern Guardians
I've been intending to make these little fellas for a long time. But, as is so often the case, wait long enough and someone else will do it for you. Stew crafted a Green Lantern Guardian, consisting of body and head pieces. All three of these use Stew's Guardian body. (
read more...
)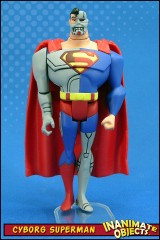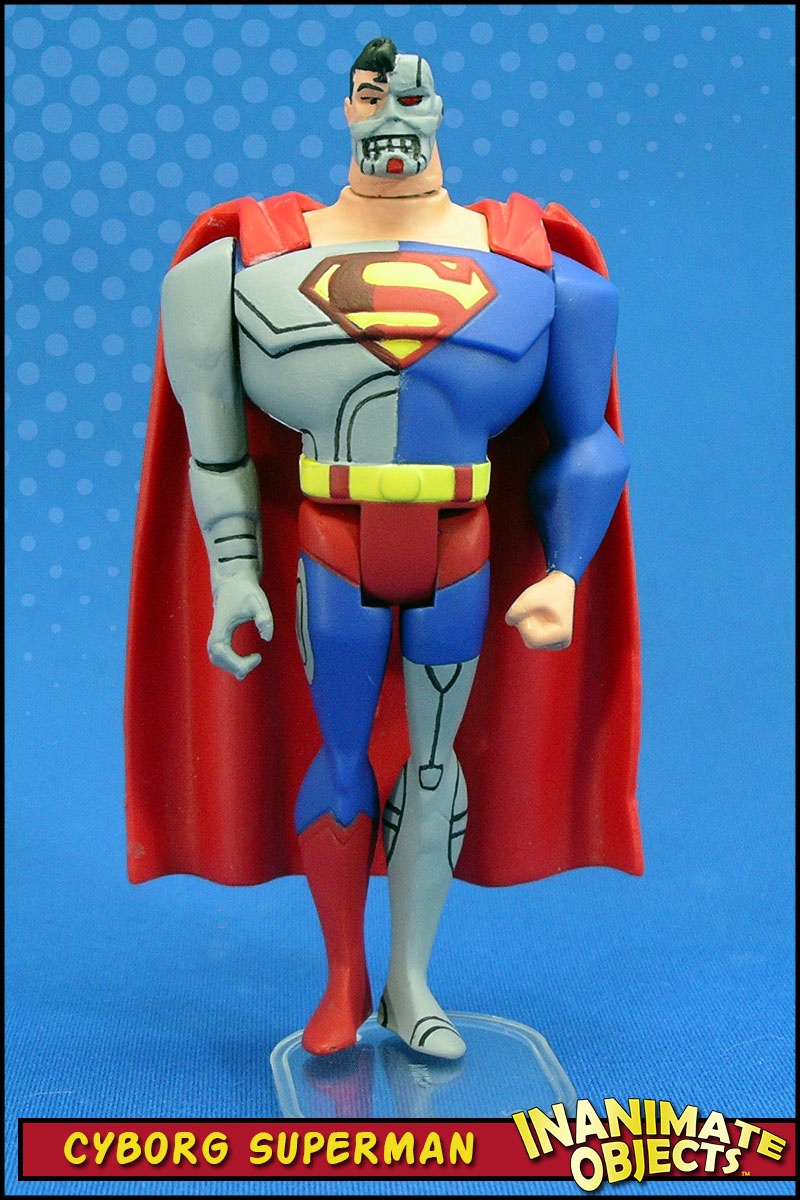 Cyborg Superman
As I work my way through a pile of castings that have accumulated over the years, I decided I better get around to making Cyborg Superman using some classic Glassman parts (head and robot arm). These parts have been waiting a long time to be used. I bet G-man forgot (
read more...
)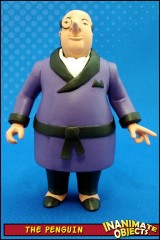 Penguin (Casual)
I absolutely love the scene of Batman interrogating Penguin in "The Ultimate Thrill." Great animation, design work, and character. I've always wanted to make a "casual" Pengy, and I finally did. The base is the usual Mattel Penguin. I sanded away the tux, and sculpted the smoking jacket with (
read more...
)
Hugo Strange
Another Stew kit. Hugo Strange appeared in one episode of BTAS, and for a blink-and-you'll-miss-it moment in JLU. Naturally, I had to make both versions. Created May 2015 (
read more...
)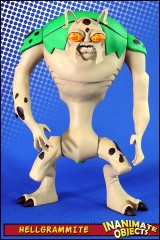 Hellgrammite
Hellgramite was crafted/sculpted by the amazing Guff. I did very little beyond cleaning, assembly, and painting of the casting kit. It's huge! Easily one of the biggest in-scale JLU figures on the shelf. Created July 2014 (
read more...
)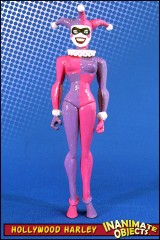 Harley Quinn (Hollywood)
In the "Harley and Ivy" comic mini-series. The gals head west when they hear a film is being made about them. Harley initially takes the place of the director, and then she plays herself. This is the costume of "Harley" as she appeared on set. As much as the original (
read more...
)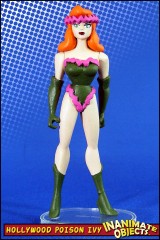 Poison Ivy (Hollywood)
I can't have Hollywood Harley without Hollywood Poison Ivy, right? In the "Harley and Ivy" comic mini-series, the gals crash a movie production of their lives. This "Ivy" is how Ivy was portrayed in the movie. The figure is meant to be the actress playing Ivy, not Ivy herelf. It's (
read more...
)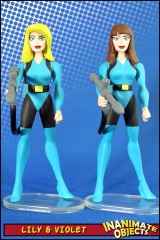 Lily and Violet
Some time ago TRCreations made me an amazing BTAS Poison Ivy. She's perfect! She needed some goons to keep her company, though. Time to make Lily and Violet from the episode "Eternal Youth." I always thought it was weird they were wearing cyan instead of green. I think that attracted (
read more...
)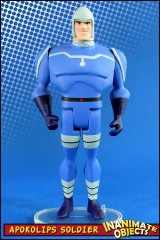 Apokolips Soldiers
During the New Gods showcase at Custom Justice, Stew produced a set of Apokolips soldiers kits. In the various animated programs, Darkseid has numerous human soldiers at his disposal. Many wear some variation of uniform such as these, but rarely do you see the same design twice. I made what (
read more...
)