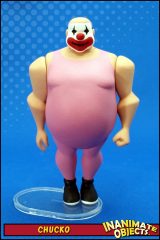 Chucko
Some time ago I enlisted the aid of the mighty 37Customs to help me with my customs output. My time is at such a premium, I simply can't address all the projects I want to. So 37Customs agreed to produce some sculpts for me, leaving the painting chores for myself. (
read more...
)
Bonk
Bonk's torso started as a Happy's (always useful for those big blokes). The legs came from a Mattel TNBA Batman. Much Dremeling and many applications of Magic Sculpt blended the two. The black overall and the upper line of the red shirt were sculpted. Happy also donated his boots to (
read more...
)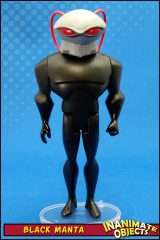 Black Manta
If I have my story straight, 37Customs was taking a lot of commissions for Black Manta figures using the head from the eponymous Imaginext figure. Castings were made. I merely took advantage of all his hard work! Mr. Manta is not a character I would have made on my own (
read more...
)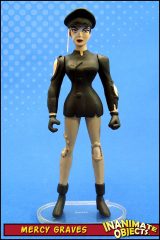 Mercy Graves (Fight)
Since I was upgrading Mercy, I thought it best to make a fighting version to accompany a fighting Harley, as they appeared in World's Finest." I had hoped to build this version of Mercy from the version Glassman was helping with, but crazy schedules prevented that from happening. So I (
read more...
)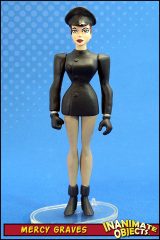 Mercy Graves
I had made a Mercy Graves custom years ago, but my skills had increased a great deal since then. It was time for a proper and accurate upgrade. The body and limbs are built on a Wonder Woman base. Lots of sanding and Magic Sculpt changed the shape. As Glassman (
read more...
)
Harley Quinn (Fight)
As I was developing a Mercy custom, I knew I'd want to make versions of Harley and Mercy as they appeared during their fight in "World's Finest." This version of Harley is made from the body (and hands) of the final Hasbro Batgirl. Her head, arms, and feet are from (
read more...
)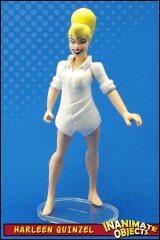 Harleen Quinzel (Casual)
This Harley is a result of another fantastic collaboration with Zelu1984. Around the time I worked up Ivy's kitchen playset, he and I agreed to each make a Harley and Ivy to populate it, as seen in the episode "Harley and Ivy." As he's the BTAS Poison Ivy expert, he (
read more...
)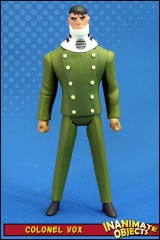 Colonel Vox
Another Stew kit. All I had to do was give him a suited body, and add the double-breasted jacket. An easy project that came together quickly. Another villain on the shelf! Created August 2015 (
read more...
)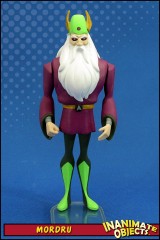 Mordru
Mordru is the first in a series of joint projects with the amazing customizer 37 Customs. Lately, my time seems more limited than ever. Customizing projects seem to take longer than they should. In an effort to increase my own productivity, I asked 37 Customs if he'd help me by (
read more...
)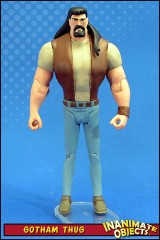 Gotham City Thugs
More than once I've thought to myself "I need some figures of generic thugs and henchmen. I really should make some." And then I get distracted by another Harley and forget about them. A few months ago, I stumbled across the Venture Bros. Brock Sampson figure on clearance. I had (
read more...
)