Apokolips Soldiers
Posted on October 30, 2014
Difficulty: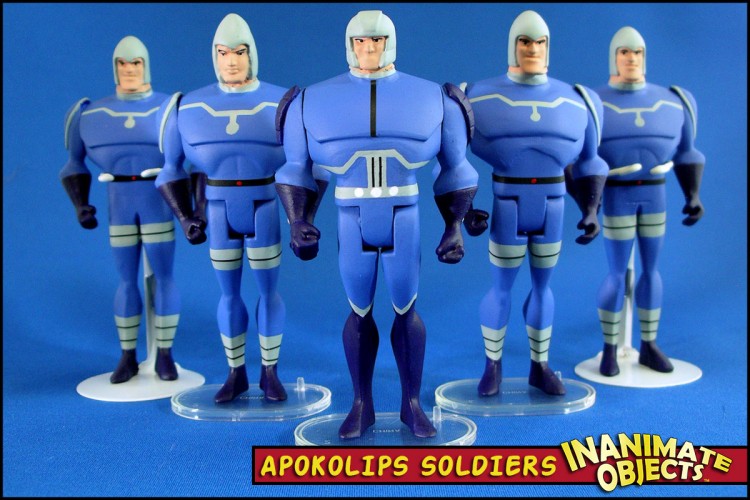 During the New Gods showcase at Custom Justice, Stew produced a set of Apokolips soldiers kits.
In the various animated programs, Darkseid has numerous human soldiers at his disposal. Many wear some variation of uniform such as these, but rarely do you see the same design twice. I made what I think of as matching foot soldiers and a captain.
This was the first time I used trim tape for the straight black lines. The jury's still out if I like the stuff or not. I'll know more when I see how long it holds.
Created August 2014