Lily and Violet
Posted on October 30, 2014
Difficulty: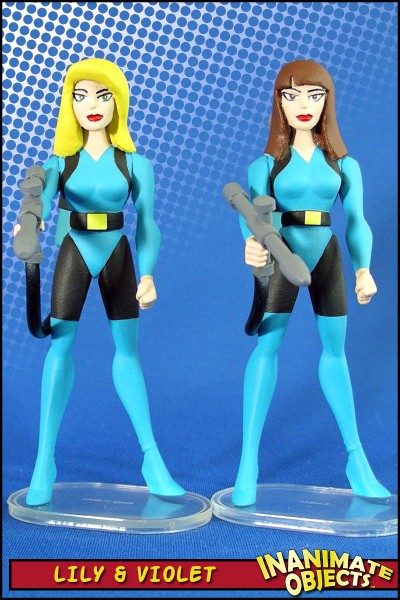 Some time ago TRCreations made me an amazing BTAS Poison Ivy. She's perfect! She needed some goons to keep her company, though. Time to make Lily and Violet from the episode "Eternal Youth."
I always thought it was weird they were wearing cyan instead of green. I think that attracted me to them as projects more. I enjoyed the visual contrast.
They were made from the standard Mattel female form, with Witchblade heads and sculpted hair. The gas canisters are from on old Speed Racer figure. (Was it Pops? It's been years.) The "guns" are made from styrene rods.
Created September 2014