Green Lantern Guardians
Posted on September 12, 2015
Difficulty: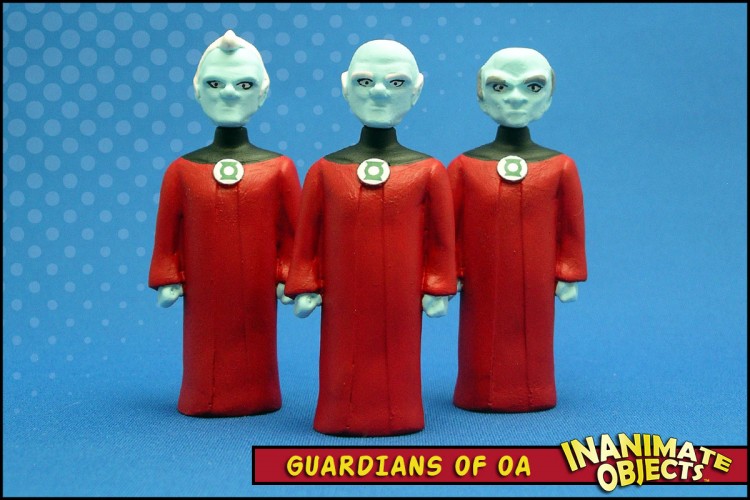 I've been intending to make these little fellas for a long time. But, as is so often the case, wait long enough and someone else will do it for you. Stew crafted a Green Lantern Guardian, consisting of body and head pieces.
All three of these use Stew's Guardian body. The one in the middle is Stew's original Guardian head. The one on the left is the same head with an extra curl to the hair. Finally, the one on the right uses Glassman's Guardian head sculpt, which has been sitting around for ages, waiting to get used. A little variety never hurt.
I studied the robe designs of the Guardians as they appeared in STAS, JL/JLU, and GLTAS. Ultimately, I opted for the red of the JL appearances, if only to break the sea of green on the Green Lantern shelf.
Created August 2015