Killer Moth
Posted on March 22, 2014
Difficulty: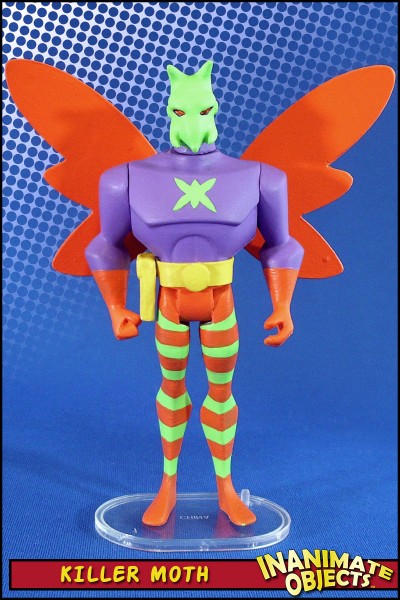 Stew is crazy. He finds the most obscure and/or difficult characters he can and turns them into great customs and kits. The rest of us just try our best to get through Tuesday.
This is his Killer Moth kit. Stew provided the head, wings, and holster. I simply gave them a body and some paint.
There was a time when I prided myself on my ability to paint straight, sharp lines. I fear those days have passed. Or maybe it's just the one-two punch of orange and fluorescent green talking.
Created March 2014