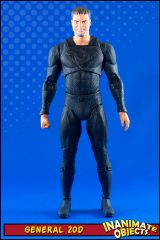 Zod (2013 Movie)
I enjoy watching Michael Shannon chew the scenery in almost project he's involved with. So much fun! As such, I very much enjoyed his turn as General Zod. I needed a decent figure of him, and that Mattel thing from back in the day was not gonna cut it. This (
read more...
)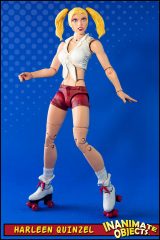 Harleen Quinzel (Skates)
This one started with an amazing Harley head sculpt by hlao666. His work is outstanding! Be sure to check him out. Once I had this amazing piece, I had to decide what to make with it. I've already made so many Harleys…. Then by chance I was reminded of the (
read more...
)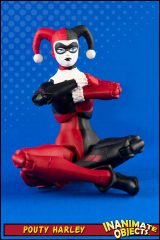 Harley Quinn (Pouty)
3D-printing is really changing the customizing game. Every day I see talented folks creating new parts and accessories that we could only have dreamt of 20 years ago. I'm slowly making my way into that world myself, but for now, I'm happy to avail myself of some of the new (
read more...
)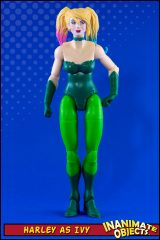 Harley Quinn (As Poison Ivy)
Harley has a tradition of wearing the outfits and costumes of her friends and allies. (And sometimes her enemies.) She's sort of the Bugs Bunny of Gotham that way. Mattel's final Poison Ivy figure was…. not as good as I think they intended. As far as I'm concerned, the perfect (
read more...
)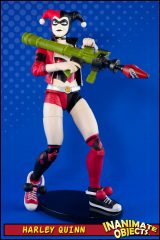 Harley Quinn (Sideshow Style)
Sometimes you start swappin' heads, and the customs just make themselves. I had used the unmasked Harley head from Mattel's last Harley figure, and was left with the body. Then I remembered I had the alternate Mezco heads just sitting in a drawer. Why not use them? So I popped (
read more...
)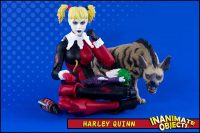 Harley Quinn (Unmasked Mezco)
This isn't much of a custom, per se. It's just an alternate Mezco head on a DC Direct Essentials Harley body. In fact, this has been on my shelf in this state for over a year already. I didn't even think of it as a custom. More like "a place (
read more...
)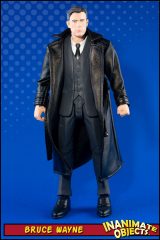 Bruce Wayne (Snyderverse)
I recently asked eBay seller one12club if he could print some of the 1/12th heads he was offering as 1/10, and he agreed. I ordered a whole mess of noggins, and Ben Affleck is the first one to get used. Bruce Wayne in the Snyderverse is fond of three-piece suits. (
read more...
)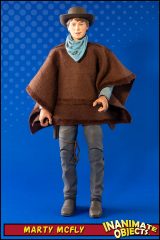 Marty McFly (1885)
I waited over 30 years for Back to the Future figures. The wait was (almost) worth it, what with NECA nailing it almost every time. I'm sure NECA will eventually give us some Part 3 costumes. In fact, if the Casimir Curse holds, my making this almost guarantees it. You're (
read more...
)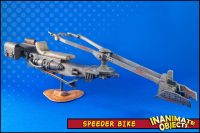 Speeder Bike (Mandalorian)
This speeder bike, as seen in two episodes of the Mandalorian, was one of my first forays into 3D printing. I had access to a filament printer for awhile, and chose this as a reasonable learning project. I consider it a partial success. In-hand, it's rough. I clearly have a (
read more...
)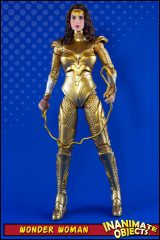 Wonder Woman (Wingless Armor)
Wonder Woman 1984… did not deliver as promised. Still, despite some highly questionable choices in the script, it featured some lovely visuals, not the least of which was Diana in her Kingdom Come armor! As is so often the case, she wore the wings and helmet for only a fraction (
read more...
)