Christopher Lloyd
Posted on August 11, 2022
Difficulty: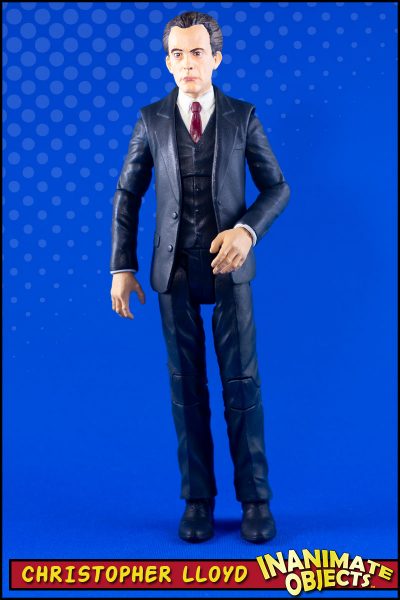 I like to think that if the Muppet Show had carried on for just another year or two, Christopher Lloyd would have been a natural fit for a guest star. (Based on Taxi alone, well before Back to the Future.) This custom figure is the result of that thought.
I started with the body of a Diamond Select Ghostbusters Walter Peck. I didn't do a thing to it, aside from swapping the head. Clearly the best option for a replacement head is a NECA Doc Brown. I reduced and reshaped the hair. I also removed the bandages, and aded eyelids. I figure Mr. Lloyd wouldn't walk around with bulging eyes all the time.
Oddly enough, when I researched this project, I couldn't find any photos of Mr. Lloyd as himself from the era, only photos from film and TV projects. Given how much his appearance changes from role to role, I am basically guessing at what a "normal" Christopher Lloyd would have looked like.
(This project may or may not have been kick started by finding a Doc Brown figure on clearance.)
Created May 2022