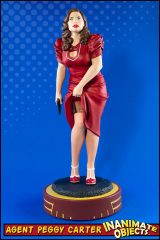 Peggy Carter (Agent)
One of the best things to come out of Disney's MCU is Haley Atwell's portrayal of Peggy Carter. We are big fans in this house. (We watched both seasons of the excellent TV show, gone before its time.) My wife is especially fond of the character, so I made this (
read more...
)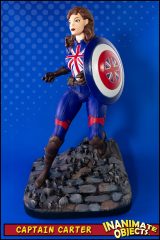 Captain Carter
In Marvel's "What If" animated series, Peggy Carter gets the super soldier serum and becomes the hero known as Captain Carter. It was a great start to a great series! Before the season was finished, Hex3D already had a model for us to print and paint. Thanks, Geoff! The end (
read more...
)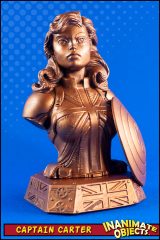 Captain Carter (Bust)
I printed this Captain Carter bust from a file by Hex3D. His work is excellent and fun, with lots of variety. The body is hollow, the base is solid. I primed her in brown and then drybrushed a bronze finish. My wife is a big Peggy Carter fan, so this (
read more...
)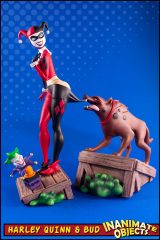 Harley Quinn & Bud
This 3D-printed sculpt is clearly an homage to the old Coppertone ads of yore. Sadly, I do not know who originally sculpted it. If you know, please feel free to point me in the right direction, so I can give proper credit. The kit printed in several pieces. Getting everything (
read more...
)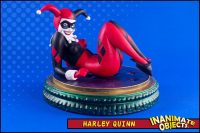 Harley Quinn (Reclining Statue)
I have been dabbling in the world of 3D printing for a year now. This particular file, available on Thingiverse, was one of the first projects I tried. It was a massive failure. Several times. At the time I was using a filament printer. (And I've since learned it was (
read more...
)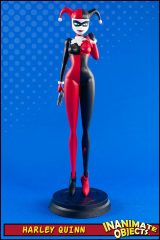 Harley Quinn (3D Print Maquette)
I believe this was digitally sculpted by Sinh Nguyen. He crafts some lovely cartoon character sculpts, ready to print. Printing this on my tiny Mars 2 Pro was a challenge, given her height. It took me a few tries,  but I finally managed it. Created October 2021 (
read more...
)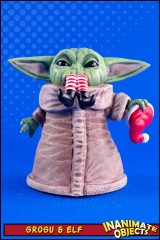 Grogu (Elf Eater)
Another fine creation by Hex3d! The man has a LOT of Grogu files! If you're a Grogu fan, you could do worse. I printed and painted up this guy around Christmastime. Now he's part of our annual decor. Created November 2021 (
read more...
)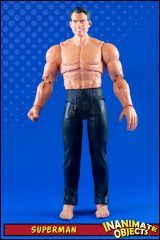 Superman (Resurrected)
Let's consider this a work in progress, shall we? I primarily collect and customize in the 1/10th (7″) scale. And despite the many 7″ figures out there, finding parts is not near as easy as it is for 6″ or 6.5″ figures. So when something catches my attention, I act. (
read more...
)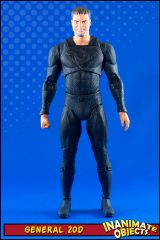 Zod (2013 Movie)
I enjoy watching Michael Shannon chew the scenery in almost project he's involved with. So much fun! As such, I very much enjoyed his turn as General Zod. I needed a decent figure of him, and that Mattel thing from back in the day was not gonna cut it. This (
read more...
)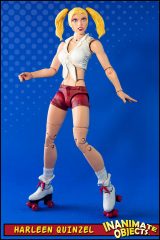 Harleen Quinzel (Skates)
This one started with an amazing Harley head sculpt by hlao666. His work is outstanding! Be sure to check him out. Once I had this amazing piece, I had to decide what to make with it. I've already made so many Harleys…. Then by chance I was reminded of the (
read more...
)