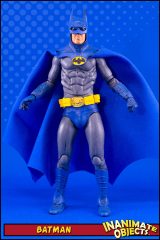 Batman '89 (Blue)
In the Flash movie (2023) we see the alternate costumes of the alternate-universe Batman. All were loosely based on previous Bat costumes or old Kenner figure variants. This is one of them. It's mostly a repaint of a NECA '89 Bats knock-off.  I printed some pouches and glued to the (
read more...
)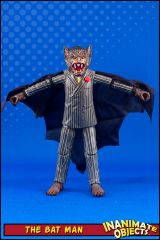 Batman '89 (Sketch)
I fully admit to stealing this recipe. I would love to give credit, but I forgot where I saw it. If it was you, please let me know! I can't say I set out to make a custom figure of the "Bat-Man" sketch from the 1989 movie, but the existence (
read more...
)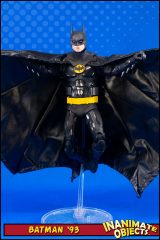 Batman '93
I am calling this one "Batman 1993" because it features elements of the Michael Keaton Batman as seen in the '89, '92, and '23 movie. In my mind, this might be the suit that evolved after '92 on the way to '23. It's really just McFarlane's 2023 batman, with a (
read more...
)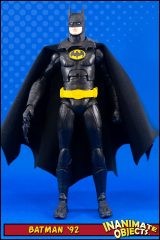 Batman '92 (Returns)
I'll admit, the results of this project are a bit odd. In 2023's Flash movie, Alt Flash crafts a costume from the old Batman Returns suit. McFarlane made a figure of that hybrid look, and that's the base of this figure. It captures the main parts of the suit well (
read more...
)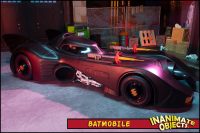 Batmobile '89
Someone once described McFarlane's '89 Batmobile toy as a $60 model kit, and that description is apt. I've wanted a proper 1/12th or 1/10th 1989 Batmobile for so long, and when we finally get one it falls short. Ignoring the fact it is undersized, my biggest complaint was the misshapen (
read more...
)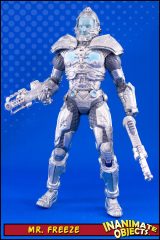 Mr. Freeze ('97)
Since I completed this custom figure, Todd McFarlane has announced his versions is coming soon. And his will be more screen accurate than anything I can do. But I still felt like this project was worth discussing, as it used some more advanced techniques. Before Todd announced his, I'd seen (
read more...
)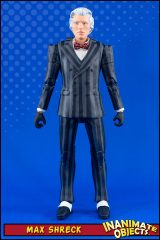 Max Shreck
Max Shreck! How you have eluded me, sir! I've been wanting to make a Max since long before the advent of 3D printing, but I could never find a head that could pass as the distinctive Mr. Walken. Even now, I can't find much in the way of available 3D (
read more...
)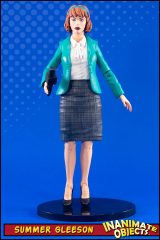 Summer Gleeson
Gather 'round, people. I've a story I would tell. Most folks know that Batman: The Animated Series owes its existence to the success of the Tim Burton Batman movie. BTAS was commissioned and developed in the wake of that first movie's success, and then sort of ignored and left to (
read more...
)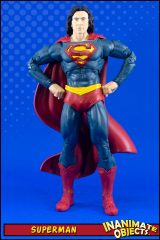 Superman (Nicolas Cage)
SPOILER! After 30-something years, Nic Cage finally got his chance to appear as Superman in a movie. Most of us know Tim Burton worked to develop a Superman movie after Batman Returns, featuring Nicolas Cage in the cape and spandex. The Superman Lives endeavor made it as far as costume (
read more...
)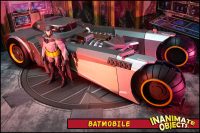 Batmobile (White Knight)
When I started to dive into the world of resin 3D printing, I had one primary goal: BATMOBILES. And near the top of that list was Sean Murphy's "White Knight" Batmobile. It took me the better part of two years (and a LOT of mistakes!), but I finally got there. (
read more...
)