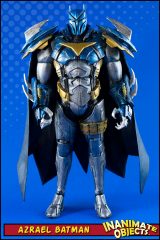 Batman (Azrael)
It's no secret I love Sean Gordon Murphy's "Batman: White Knight" books. His introduction of Jean-Paul Valley is arguably better than the original. And of course I dig the costume designs. Thankfully, Todd McFarlane knocked those out of the park where the figures are concerned. I had seen some folks (
read more...
)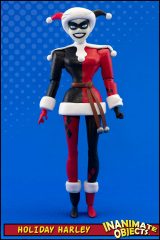 Harley Quinn (Holiday)
I think this is the third time I've made a Holiday Harley based on the "Batgirl Adventures" comic book. I love that book, and I keep deriving inspiration from it, even if that means making the same thing over again in different scales. This 6″ version combines parts from TNBA (
read more...
)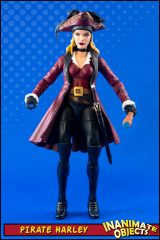 Harley Quinn (Pirate Queen)
Some time ago, I saw a no-paint kitbash project that used the Marvel Legends Elsa Bloodstone figure to craft a female pirate. I knew with a few twists to that recipe that a new career path for our dear, beloved Harley would soon open up. I didn't have to (
read more...
)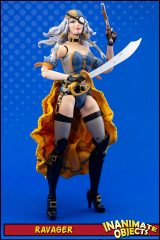 Ravager (Bombshell)
Seems like the farther I make it through the Bombshells roster, the more challenging each design becomes. That's certainly the case with Ravager. But I relished the challenge, and managed to learn a few things. This particular design is based on Emanuela Lupacchino's Bombshells comic cover. (I want to say (
read more...
)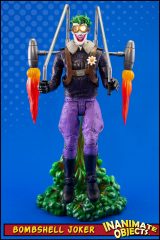 Joker (Bombshell)
As I started work on Airboy, I began to think about what other uses the Diamond Select Rocketeer might have as a base. I'm not sure what prompted this result. It might be because I popped a White Knight Joker head on the body in jest. Whatever it was, it (
read more...
)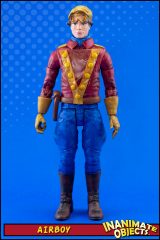 Airboy (Bombshell)
I made Valkyrie. I had to make an Airboy. It's a law, right?* While there have been many minor changes to Airboy's outfit over the decades, depending on the artist at the time, the broad strokes are consistent. I tried to find a happy medium. Airboy's recipe is fairly straightforward. (
read more...
)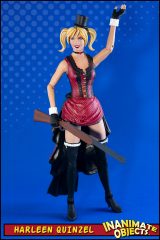 Harleen Quinzel (By Gaslight)
Ms. Quinzel is made from a Diamond Select Westworld Clementine figure. I cut off the front of the skirt, revealing the nicely-sculpted legs underneath. (Though sadly no double-jointed knees.) I added the the wrist cuffs from a DC Essentials Harley. The head and pigtails are from the DC Direct Suicide (
read more...
)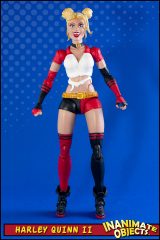 Harley Quinn II (Marian Drews)
SPOILER ALERT! If you haven't read Sean Gordon Murphy's amazing "Batman: White Knight," then please click off this page and come back later. It's for your own good! It's no secret I love this book. Soon as I can figure out the recipes, I'm sure I'll make more characters based (
read more...
)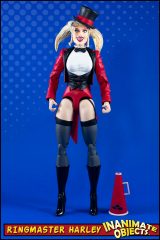 Harley Quinn (Bombshell Circus Ringmaster)
I've had the idea for a Circus Ringmaster Harley in my head for some time. It just seemed like a natural fit. I always figured I'd get around to her sooner or later. She was not a priority. Then a photo of an old Zatanna figure popped up in my (
read more...
)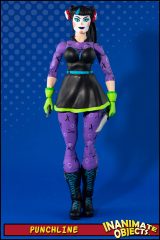 Punchline (Bombshell)
New villains come and go. Very few have the staying power necessary to be added to Batman's Rogue's Gallery, such as Harley or Bane. Punchline is the latest villain to get a big push by DC. Normally, I might wait to see if a character sticks around before dedicated time (
read more...
)