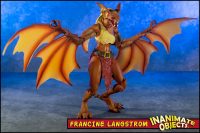 Francine Langstrom (Bombshell Bat Monster)
What would Man-Bat look like in the Bombshells universe? The monstrous transformation probably would not have fallen to Kirk Langstrom first. More likely, his wife would be the first to be altered by the serum. Of curse, she has a history of becoming a Man-Bat…. er, WoMan-bat? Lady Man-Bat?…. in (
read more...
)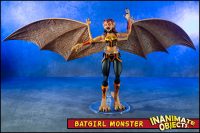 Batgirl (Bombshell Bat Monster)
When NECA announced their Gargoyles Demona figure, this Batgirl monster was my first thought. I knew I had to merge parts from a Bombshell Batgirl and Demona together to create this monstrosity. In the DC Bombshells comics, Batgirl starts out as a pilot (purple), and then becomes a vampire (orange). (
read more...
)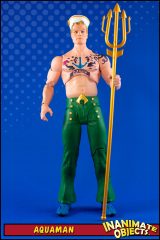 Aquaman (Bombshell)
Can't have a Bombshells Mera without an Aquaman, right? Aquaman's torso and arms began as a wrestler from Jazware's wrestling line. Despite the fact the line is 1:12 (6″) scale, I find that some of the larger men work well as 1:10. I'd tell you which wrestler it was, but (
read more...
)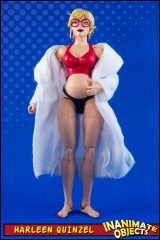 Harleen Quinzel (Pregnant)
They said it couldn't be done. They said it shouldn't be done. But I did it anyway. Yup, I made a custom pregnant Harley figure, from a scene in Batman: Curse of the White Knight. Um, uh, spoilers for the Batman: White Knight books. Probably too late for that. Harley's (
read more...
)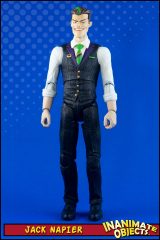 Jack Napier (Beyond the White Knight)
Batman: Beyond the White Knight has not yet completed its run, but I'm excited to see where it goes. This is how Jack Napier is depicted in the tale. This was a simple custom that came together in one day. Like my previous White Knight Jack, this uses the TV (
read more...
)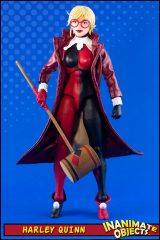 Harley Quinn (White Knight)
I don't think Harley ever wore this jester suit/coat combo within the pages of the Batman: White Knight books, but she did appear this way on some of the covers. That's the look I was trying to recreate. She's made from a DC Direct Essentials Harley figure, which means most (
read more...
)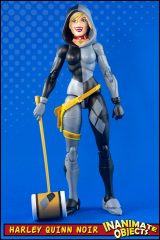 Harley Quinn Noir (White Knight)
The White Knight books continue to impress me. They almost act as a grown-up sequel to BTAS. Which allows for some great characters development, especially in Ms. Quinzel. My take on Harley Quinn Noir's look started with the DC Direct Essentials Harley figure. I removed the unnecessary details, and added (
read more...
)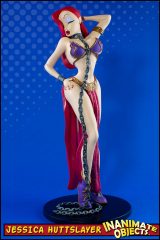 Jessica Huttslayer
Batman and Star Wars are in my DNA. Ghostbusters, Back to the Future, and Muppets are a part of me. But perhaps less obvious is my love of "Who Framed Roger Rabbit." I spent the summer of 1988 in the theatre, over and over again, absorbing every cel. "Avengers" ain't (
read more...
)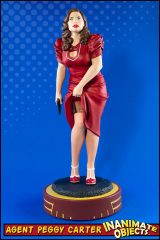 Peggy Carter (Agent)
One of the best things to come out of Disney's MCU is Haley Atwell's portrayal of Peggy Carter. We are big fans in this house. (We watched both seasons of the excellent TV show, gone before its time.) My wife is especially fond of the character, so I made this (
read more...
)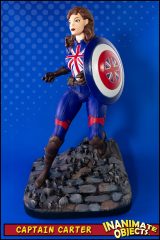 Captain Carter
In Marvel's "What If" animated series, Peggy Carter gets the super soldier serum and becomes the hero known as Captain Carter. It was a great start to a great series! Before the season was finished, Hex3D already had a model for us to print and paint. Thanks, Geoff! The end (
read more...
)