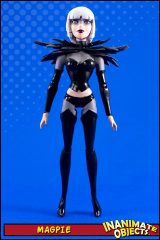 Magpie
I've wanted to make this version of Magpie since I first saw her appear in "Beware the Batman." Her design might as well be right out of the Timmverse! It only took me seven years to get around to it. I may be slow, but I get there eventually. Magpie's (
read more...
)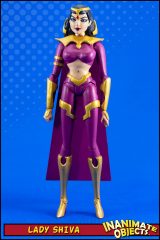 Lady Shiva
When I started thinking about making some "Beware the Batman" characters, I hadn't considered Lady Shiva. And then I realized how much she already looked like the animated DC Direct Wonder Woman figure. It was like a direct invitation. How could I refuse? I started by dremeling off most of (
read more...
)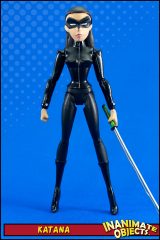 Katana
I decided to make a "Beware the Batman" Katana because I thought she might be relatively easy. And mostly, she was. The head is where I got into trouble. The body is a 6″ TNBA Catwoman. I chose this base so the joints would be black, and reduce the risk (
read more...
)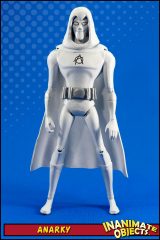 Anarky
The character of Anarky was introduced via Batman comics in the late 80s. (He was also one of my first customs. The less said about that the better.) He's been through several iterations since then. Reimagining him as an equal foil against the Dark Knight in "Beware the Batman" was (
read more...
)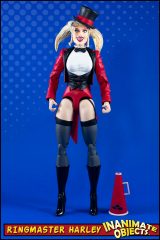 Harley Quinn (Bombshell Circus Ringmaster)
I've had the idea for a Circus Ringmaster Harley in my head for some time. It just seemed like a natural fit. I always figured I'd get around to her sooner or later. She was not a priority. Then a photo of an old Zatanna figure popped up in my (
read more...
)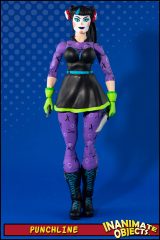 Punchline (Bombshell)
New villains come and go. Very few have the staying power necessary to be added to Batman's Rogue's Gallery, such as Harley or Bane. Punchline is the latest villain to get a big push by DC. Normally, I might wait to see if a character sticks around before dedicated time (
read more...
)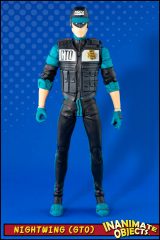 Nightwing (GTO)
McFarlane's GTO Joker figure offers up all kinds of customizing possibilities. Not the least of which is Nightwing! Obviously, the easy part is simply repainting the green to an appropriate Nightwing blue. The harder part was finding a head that would pass as Sean Gordon Murphy's depiction of Mr. Grayson. (
read more...
)
Joker (White Knight)
As I've said elsewhere, McFarlane's White Knight Joker figure opened up some great customizing possibilities. It also means extra Joker and Napier heads for everybody! Crafting Joker's appearance from the first chapter of "Batman: White Knight" seemed like an obvious choice. What might not be an obvious choice is the (
read more...
)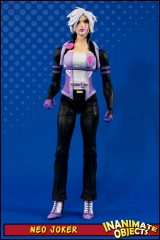 Neo Joker (White Knight)
(Spoilers for "Batman: White Knight" ahead.) One of the many things I love about Sean Gordon Murphy's "Batman: White Knight" is the twist on Harley; there are, in fact, TWO Harleys running around! It's a brilliant solution to resolve a character that has grown so far past her roots she's (
read more...
)
Joker (GTO)
Does this even count as a custom? It's McFarlane's White Knight Joker. It's a great figure, and comes with Jack Napier and Joker heads. But when the Joker head is on, his arms and neck don't match the pale skin. So I used paint to make everything match. Not everything (
read more...
)