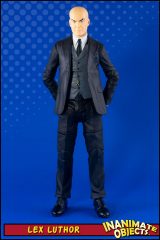 Lex Luthor (Comic)
Old Lex here is little more than a head swap using the Diamond Select Gotham TV Alfred as a base. (I think I painted the vest. It's been awhile….) The head came from the old DC Direct Silver Age Lex Luthor figure. I will always prefer the John Byrne/STAS Lex-as-tycoon, (
read more...
)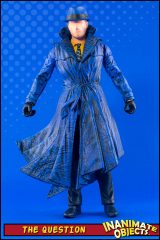 Question
The idea to repaint Mcfarlane's version of Hush as the Question comes straight from shinigamicustoms. He posted some photos of such, and I happen to have a spare Hush figure lying right in front of me. I think I had him converted within a day! Depending on how far down (
read more...
)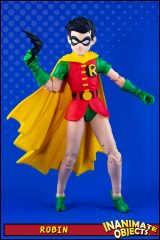 Robin (Classic)
As soon as McFarlane's Dark Knight Returns Carrie Kelly Robin started to hit store shelves, every customizer worth his/her salt started to convert Carrie into a young Dick Grayson Robin. Most people performed a basic head swap and called it a day. I wanted to take things a bit farther. (
read more...
)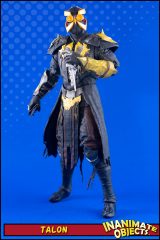 Talon
Long-time readers will remember the "Casimir Curse," in which I build a custom figure, to be shortly followed by an official announcement of said character being sold at retail. (To be fair, that was to everyone's benefit.) That hasn't happened for a long time. Until Talon. A few weeks after (
read more...
)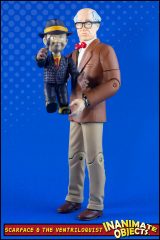 Ventriloquist (Arnold Wesker)
Outside of some animated-style figures, a proper Ventriloquist figure has yet to be made by any company. (C'mon Todd, this is your chance to step up.) I've always wanted a basic, comic-style Arnold Wesker and Scarface on my shelf. I started this project, and it sort of fell between the (
read more...
)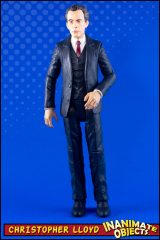 Christopher Lloyd
I like to think that if the Muppet Show had carried on for just another year or two, Christopher Lloyd would have been a natural fit for a guest star. (Based on Taxi alone, well before Back to the Future.) This custom figure is the result of that thought. I (
read more...
)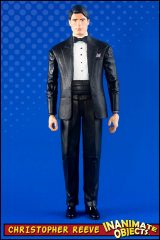 Christopher Reeve
The Christopher Reeve episode of the Muppet Show is pure delight. He is clearly having tremendous fun with all the fur and feathers. When I stumbled across a free 3D print file of Christopher Reeve's head, I knew I had to take action. (Note the head was of Christopher, not (
read more...
)
Francine Langstrom (BTAS Bat Monster)
"Lady Man-Bat" is one of those customs figures that almost every BTAS customizer makes eventually. It's not too difficult to get right, and it's a legitimate variation on the design. Clearly Mrs. Langstrom was built on a regular DC Direct BTAS Man-Bat figure. The only physical addition is the torn (
read more...
)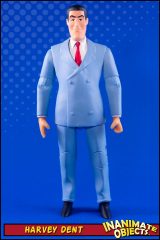 Harvey Dent (BTAS)
Another custom that is entirely the fault of Zelu1984. If he had not digitally sculpted this amazing Harvey Dent head, I probably wouldn't have made this. But he did, and I did, and now here we are. Thank you, sir! Like so many Harvey Dent customs before him, this one (
read more...
)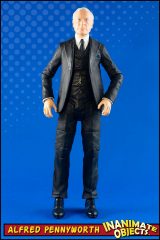 Alfred Pennyworth (2005)
Finding one of Michael Caine's Alfred costumes in 1:10 scale is harder than it sounds. I never did find any of his exact suits (much less sweater ensembles). I ultimately settled on this TV Gotham Alfred body from Diamond Select. I don't think I even repainted anything. It's not exact, (
read more...
)