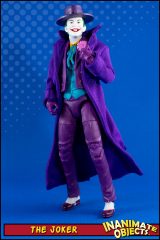 Joker '89
Much like Catwoman, it's a crime no company has manufactured a proper Jack Nicholson Joker in 6″ or 7″ scale. Until that day arrives, I will fill that gap with temporary measures. This came about because of the burgeoning trade on eBay in shrunken Hot Toys head sculpts. I found (
read more...
)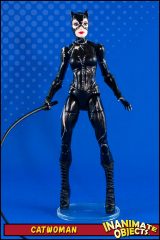 Catwoman '92
The fact that an official Michelle Pfeiffer Catwoman figure (6″ or 7″) does not yet exist is a crime. Every Toy Fair and SDCC I keep hoping that Warner Bros. will come to its senses and license out the movie characters to NECA, Mezco, or DC Direct and allow proper (
read more...
)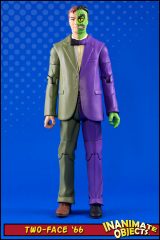 Two-Face '66
Two-Face never appeared in the 1966-68 Batman TV series. Various stories indicate he was on the verge of being added before the plug was pulled. There was a "lost" script that was developed into a comic a few years back. More recently, WB Animation created two Batman '66 movies. Both (
read more...
)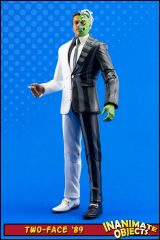 Two-Face '89
Seems like lately the question "What might Billy Dee Williams have looked like as Two-Face had he continued in the role" is being asked with greater frequency. I've seen some very clever fan art pop up, including some truly inspiring custom figures. I guess this is my turn to jump (
read more...
)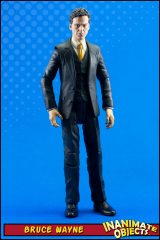 Bruce Wayne '89
Sometimes a project comes together quickly, without any real previous planning. I had an opportunity to buy some head castings from the Casting Cave. I had heard of the Cave, but never made a purchase. When I took a look, I zeroed in on a shrunken version of the Hot (
read more...
)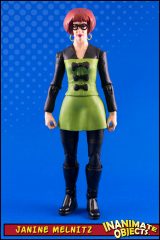 Janine Melnitz
I was really hoping we'd see a Ghostbusters 2 Janine, once Diamond Select's line moved along that far. Now that we've seen the line-up through wave 10, that doesn't seem likely. So once again I must make my own stuff! Renee from Diamond Select's Mallrats line makes up the body. (
read more...
)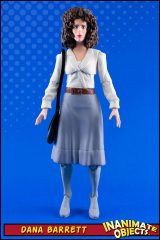 Dana Barrett
We are deep into the second line of movie-based Ghostbusters figures, and poor Dana never gets produced as a "regular" version, only as Zuul. I thought that was unfair and decided to remedy it. The inspiration for the construction came from the Janine figure. I realized that without the giant (
read more...
)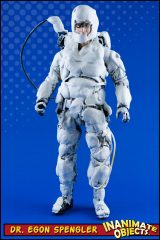 Ghostbusters (Marshmallow)
When Mattel produced their 6″ line of Ghostbusters, I was very disappointed in the marshmallow versions of the 'Busters. Mattel took the cheap way out and slapped on a minimal amount of white paint. There was no additional sculpting to represent the mass of marshmallow that covered each fellow, and (
read more...
)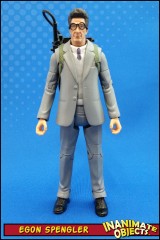 Egon Spengler (Courtroom)
When the Mattel Ghostbusters line ended, they left a small hole in the collection. "Courtroom" Peter and ray were made, but not Egon. I meant to take matters into my own hands for some time, but I waited until I found a deal on the parts. I simple placed the (
read more...
)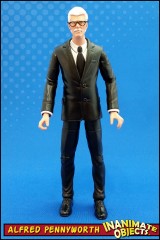 Alfred Pennyworth (1966)
I don't pretend that this looks anything like the late, great Alan Napier, but my '66 Bats needed an Alfred, and so this will have to do. I chose the Mattel suited body as a base, as it's tall and skinny, much like Mr. Napier. For the head I chose (
read more...
)