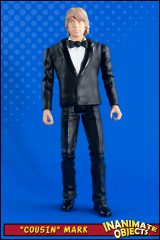 Mark Hamill
Most folks know I love the Muppets and Star Wars. Both are in my DNA as much as the Bat. When Hasbro started the Star Wars Black Series, I wisely opted to not fall down that slippery path out of financial concerns. I did, however, allow myself to buy Luke, (
read more...
)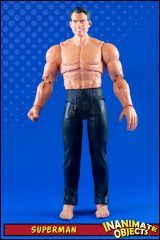 Superman (Resurrected)
Let's consider this a work in progress, shall we? I primarily collect and customize in the 1/10th (7″) scale. And despite the many 7″ figures out there, finding parts is not near as easy as it is for 6″ or 6.5″ figures. So when something catches my attention, I act. (
read more...
)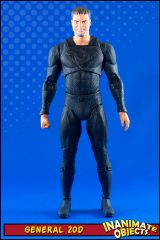 Zod (2013 Movie)
I enjoy watching Michael Shannon chew the scenery in almost project he's involved with. So much fun! As such, I very much enjoyed his turn as General Zod. I needed a decent figure of him, and that Mattel thing from back in the day was not gonna cut it. This (
read more...
)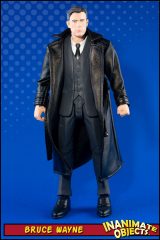 Bruce Wayne (Snyderverse)
I recently asked eBay seller one12club if he could print some of the 1/12th heads he was offering as 1/10, and he agreed. I ordered a whole mess of noggins, and Ben Affleck is the first one to get used. Bruce Wayne in the Snyderverse is fond of three-piece suits. (
read more...
)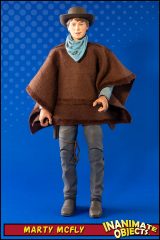 Marty McFly (1885)
I waited over 30 years for Back to the Future figures. The wait was (almost) worth it, what with NECA nailing it almost every time. I'm sure NECA will eventually give us some Part 3 costumes. In fact, if the Casimir Curse holds, my making this almost guarantees it. You're (
read more...
)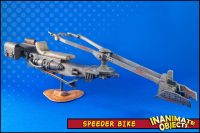 Speeder Bike (Mandalorian)
This speeder bike, as seen in two episodes of the Mandalorian, was one of my first forays into 3D printing. I had access to a filament printer for awhile, and chose this as a reasonable learning project. I consider it a partial success. In-hand, it's rough. I clearly have a (
read more...
)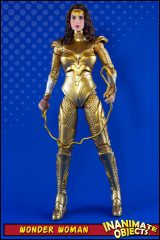 Wonder Woman (Wingless Armor)
Wonder Woman 1984… did not deliver as promised. Still, despite some highly questionable choices in the script, it featured some lovely visuals, not the least of which was Diana in her Kingdom Come armor! As is so often the case, she wore the wings and helmet for only a fraction (
read more...
)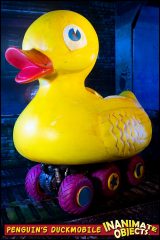 Duckmobile
Ideas for customs can appear at weird times and places. A few weeks back I was brushing my teeth, when my brain suddenly asked "Hey, has anybody every made an over-sized rubber duck?" What prompted that inquiry, I cannot say. Nonetheless, 5 seconds on Amazon answered that question with a (
read more...
)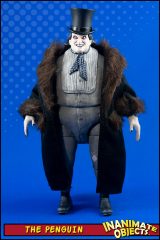 Penguin (Batman Returns)
In its final days of their having the DC license, Mattel finally bestowed upon the fans a 6″(ish)-scale Penguin from "Batman Returns." It was hardly perfect, but better than nothing. (They had previously released a 3.75″ version using a superior sculpt. Why not re-use those files?) The version Mattel released (
read more...
)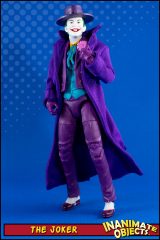 Joker '89
Much like Catwoman, it's a crime no company has manufactured a proper Jack Nicholson Joker in 6″ or 7″ scale. Until that day arrives, I will fill that gap with temporary measures. This came about because of the burgeoning trade on eBay in shrunken Hot Toys head sculpts. I found (
read more...
)