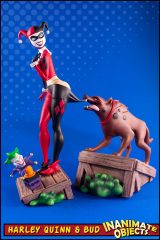 Harley Quinn & Bud
This 3D-printed sculpt is clearly an homage to the old Coppertone ads of yore. Sadly, I do not know who originally sculpted it. If you know, please feel free to point me in the right direction, so I can give proper credit. The kit printed in several pieces. Getting everything (
read more...
)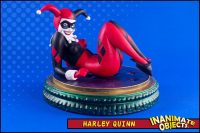 Harley Quinn (Reclining Statue)
I have been dabbling in the world of 3D printing for a year now. This particular file, available on Thingiverse, was one of the first projects I tried. It was a massive failure. Several times. At the time I was using a filament printer. (And I've since learned it was (
read more...
)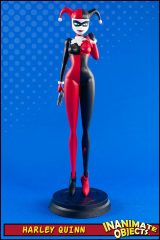 Harley Quinn (3D Print Maquette)
I believe this was digitally sculpted by Sinh Nguyen. He crafts some lovely cartoon character sculpts, ready to print. Printing this on my tiny Mars 2 Pro was a challenge, given her height. It took me a few tries,  but I finally managed it. Created October 2021 (
read more...
)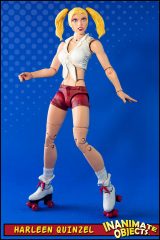 Harleen Quinzel (Skates)
This one started with an amazing Harley head sculpt by hlao666. His work is outstanding! Be sure to check him out. Once I had this amazing piece, I had to decide what to make with it. I've already made so many Harleys…. Then by chance I was reminded of the (
read more...
)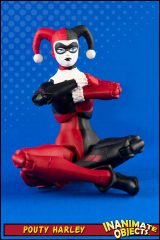 Harley Quinn (Pouty)
3D-printing is really changing the customizing game. Every day I see talented folks creating new parts and accessories that we could only have dreamt of 20 years ago. I'm slowly making my way into that world myself, but for now, I'm happy to avail myself of some of the new (
read more...
)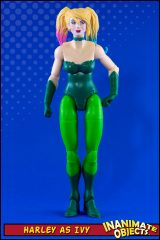 Harley Quinn (As Poison Ivy)
Harley has a tradition of wearing the outfits and costumes of her friends and allies. (And sometimes her enemies.) She's sort of the Bugs Bunny of Gotham that way. Mattel's final Poison Ivy figure was…. not as good as I think they intended. As far as I'm concerned, the perfect (
read more...
)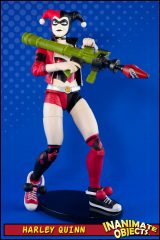 Harley Quinn (Sideshow Style)
Sometimes you start swappin' heads, and the customs just make themselves. I had used the unmasked Harley head from Mattel's last Harley figure, and was left with the body. Then I remembered I had the alternate Mezco heads just sitting in a drawer. Why not use them? So I popped (
read more...
)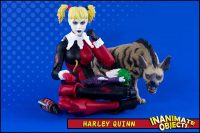 Harley Quinn (Unmasked Mezco)
This isn't much of a custom, per se. It's just an alternate Mezco head on a DC Direct Essentials Harley body. In fact, this has been on my shelf in this state for over a year already. I didn't even think of it as a custom. More like "a place (
read more...
)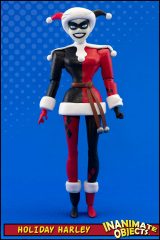 Harley Quinn (Holiday)
I think this is the third time I've made a Holiday Harley based on the "Batgirl Adventures" comic book. I love that book, and I keep deriving inspiration from it, even if that means making the same thing over again in different scales. This 6″ version combines parts from TNBA (
read more...
)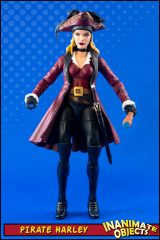 Harley Quinn (Pirate Queen)
Some time ago, I saw a no-paint kitbash project that used the Marvel Legends Elsa Bloodstone figure to craft a female pirate. I knew with a few twists to that recipe that a new career path for our dear, beloved Harley would soon open up. I didn't have to (
read more...
)