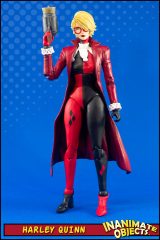 Harley Quinn (White Knight v2)
I have already made a White Knight version of Harley in her red coat and glasses, and I am very pleased with it. But I saw someone post this recipe online, and I wanted to try it myself. Can't have too many versions of Harley! (I can't recall who posted (
read more...
)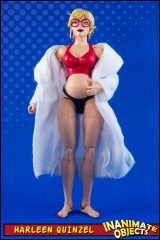 Harleen Quinzel (Pregnant)
They said it couldn't be done. They said it shouldn't be done. But I did it anyway. Yup, I made a custom pregnant Harley figure, from a scene in Batman: Curse of the White Knight. Um, uh, spoilers for the Batman: White Knight books. Probably too late for that. Harley's (
read more...
)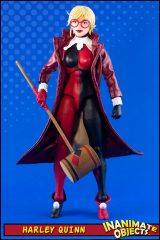 Harley Quinn (White Knight)
I don't think Harley ever wore this jester suit/coat combo within the pages of the Batman: White Knight books, but she did appear this way on some of the covers. That's the look I was trying to recreate. She's made from a DC Direct Essentials Harley figure, which means most (
read more...
)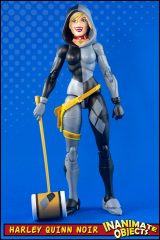 Harley Quinn Noir (White Knight)
The White Knight books continue to impress me. They almost act as a grown-up sequel to BTAS. Which allows for some great characters development, especially in Ms. Quinzel. My take on Harley Quinn Noir's look started with the DC Direct Essentials Harley figure. I removed the unnecessary details, and added (
read more...
)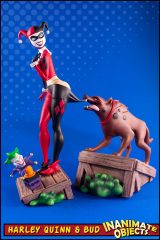 Harley Quinn & Bud
This 3D-printed sculpt is clearly an homage to the old Coppertone ads of yore. Sadly, I do not know who originally sculpted it. If you know, please feel free to point me in the right direction, so I can give proper credit. The kit printed in several pieces. Getting everything (
read more...
)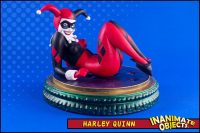 Harley Quinn (Reclining Statue)
I have been dabbling in the world of 3D printing for a year now. This particular file, available on Thingiverse, was one of the first projects I tried. It was a massive failure. Several times. At the time I was using a filament printer. (And I've since learned it was (
read more...
)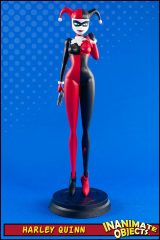 Harley Quinn (3D Print Maquette)
I believe this was digitally sculpted by Sinh Nguyen. He crafts some lovely cartoon character sculpts, ready to print. Printing this on my tiny Mars 2 Pro was a challenge, given her height. It took me a few tries,  but I finally managed it. Created October 2021 (
read more...
)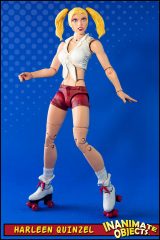 Harleen Quinzel (Skates)
This one started with an amazing Harley head sculpt by hlao666. His work is outstanding! Be sure to check him out. Once I had this amazing piece, I had to decide what to make with it. I've already made so many Harleys…. Then by chance I was reminded of the (
read more...
)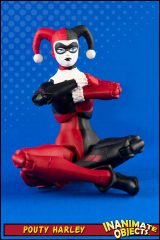 Harley Quinn (Pouty)
3D-printing is really changing the customizing game. Every day I see talented folks creating new parts and accessories that we could only have dreamt of 20 years ago. I'm slowly making my way into that world myself, but for now, I'm happy to avail myself of some of the new (
read more...
)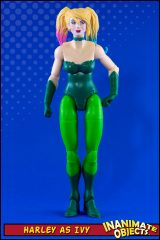 Harley Quinn (As Poison Ivy)
Harley has a tradition of wearing the outfits and costumes of her friends and allies. (And sometimes her enemies.) She's sort of the Bugs Bunny of Gotham that way. Mattel's final Poison Ivy figure was…. not as good as I think they intended. As far as I'm concerned, the perfect (
read more...
)