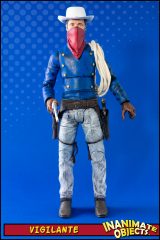 Vigilante (Bombshell)
Vigilante seemed like another one of those characters that would have been a perfect fit in the Bombshell universe, but was never used in the comic. I am here to correct that oversight. The base figure is Diamond Select's Westworld Teddy Flood, a most versatile fodder figure. I removed the (
read more...
)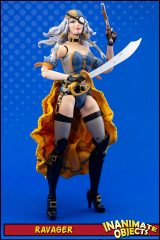 Ravager (Bombshell)
Seems like the farther I make it through the Bombshells roster, the more challenging each design becomes. That's certainly the case with Ravager. But I relished the challenge, and managed to learn a few things. This particular design is based on Emanuela Lupacchino's Bombshells comic cover. (I want to say (
read more...
)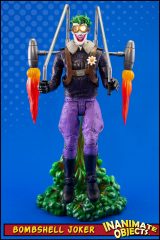 Joker (Bombshell)
As I started work on Airboy, I began to think about what other uses the Diamond Select Rocketeer might have as a base. I'm not sure what prompted this result. It might be because I popped a White Knight Joker head on the body in jest. Whatever it was, it (
read more...
)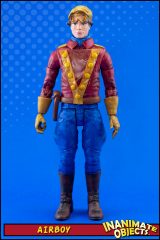 Airboy (Bombshell)
I made Valkyrie. I had to make an Airboy. It's a law, right?* While there have been many minor changes to Airboy's outfit over the decades, depending on the artist at the time, the broad strokes are consistent. I tried to find a happy medium. Airboy's recipe is fairly straightforward. (
read more...
)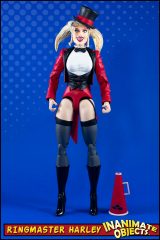 Harley Quinn (Bombshell Circus Ringmaster)
I've had the idea for a Circus Ringmaster Harley in my head for some time. It just seemed like a natural fit. I always figured I'd get around to her sooner or later. She was not a priority. Then a photo of an old Zatanna figure popped up in my (
read more...
)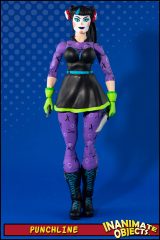 Punchline (Bombshell)
New villains come and go. Very few have the staying power necessary to be added to Batman's Rogue's Gallery, such as Harley or Bane. Punchline is the latest villain to get a big push by DC. Normally, I might wait to see if a character sticks around before dedicated time (
read more...
)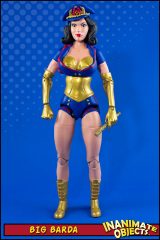 Big Barda (Bombshell)
When the Maven Collectibles "blank" figures were announced, I was fairly excited. They offered a 7″ and a 6″ option. I was all in! But when I received some, I was mildly disappointed to find that, yes, the figures really were 7″ and 6″ tall. Which means each lady would (
read more...
)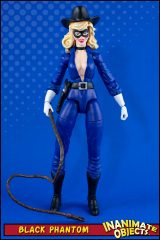 Black Phantom (Bombshell)
Diamond Select released a few characters from Westworld. I knew the "outlaw" Delores figure would be useful, I just wasn't sure how yet. So I posed the question to the fans of Inanimate Objects: what could be made from Delores in a DC Bombshells style? The best answer I received (
read more...
)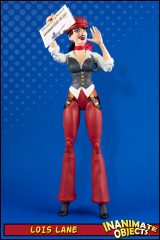 Lois Lane (Bombshell)
If DC Collectibles had not cancelled the Bombshells line, I feel confident Lois would have been made, probably in wave 4. Ant Lucia's reimagining of her as a newsie is a wonderful twist on the character. I could not avoid making her. The torso and legs started as Bombshells Mera. (
read more...
)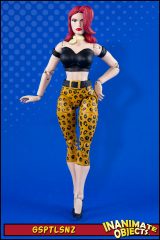 Gsptlsnz (Bombshell)
Gsptlsnz! For a character with only a few seconds of screen time (and only a smattering of comic appearances since then), I sure am fascinated with her! It's probably because she's a straight-up pin-up gal, and that's right in my wheelhouse. The only real question is why did it take (
read more...
)