Captain Carter
Posted on February 22, 2022
Difficulty: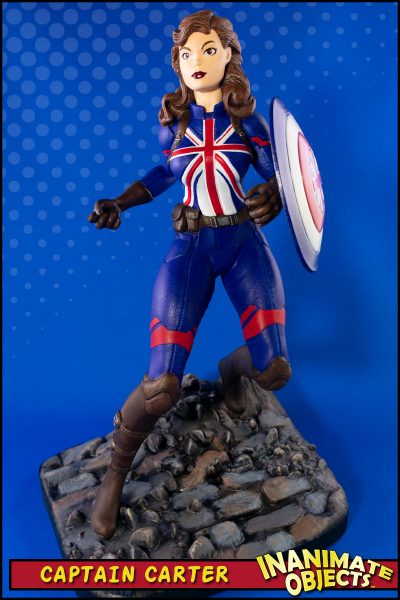 In Marvel's "What If" animated series, Peggy Carter gets the super soldier serum and becomes the hero known as Captain Carter. It was a great start to a great series! Before the season was finished, Hex3D already had a model for us to print and paint. Thanks, Geoff!
The end result is roughly 12″ tall. Producing that on my tiny Mars 2 Pro took some doing, but I managed. (I had to split the base in two.)
The final product required a little elbow grease. Some of the pieces did not align properly, and one of the foot pegs broke off. But Magic Sculpt and styrene rods fixed all that.
This now sits in my wife's studio, fan of Peggy Carter that she is.
Created February 2022