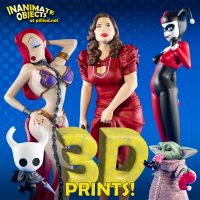 Site Update: February 22, 2022 3D Prints
I finally started to dabble with 3D printing about a year ago. For a few months I had access to a filament printer. After weeks of experiments, I had very little to show for my efforts. It was a frustrating experience. A few months ago, though, I took a chance (
read more...
)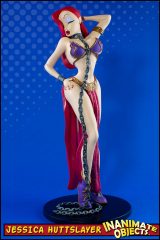 Jessica Huttslayer
Batman and Star Wars are in my DNA. Ghostbusters, Back to the Future, and Muppets are a part of me. But perhaps less obvious is my love of "Who Framed Roger Rabbit." I spent the summer of 1988 in the theatre, over and over again, absorbing every cel. "Avengers" ain't (
read more...
)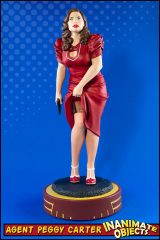 Peggy Carter (Agent)
One of the best things to come out of Disney's MCU is Haley Atwell's portrayal of Peggy Carter. We are big fans in this house. (We watched both seasons of the excellent TV show, gone before its time.) My wife is especially fond of the character, so I made this (
read more...
)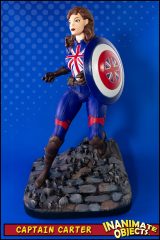 Captain Carter
In Marvel's "What If" animated series, Peggy Carter gets the super soldier serum and becomes the hero known as Captain Carter. It was a great start to a great series! Before the season was finished, Hex3D already had a model for us to print and paint. Thanks, Geoff! The end (
read more...
)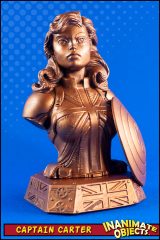 Captain Carter (Bust)
I printed this Captain Carter bust from a file by Hex3D. His work is excellent and fun, with lots of variety. The body is hollow, the base is solid. I primed her in brown and then drybrushed a bronze finish. My wife is a big Peggy Carter fan, so this (
read more...
)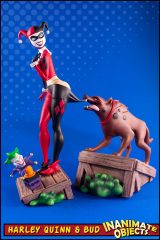 Harley Quinn & Bud
This 3D-printed sculpt is clearly an homage to the old Coppertone ads of yore. Sadly, I do not know who originally sculpted it. If you know, please feel free to point me in the right direction, so I can give proper credit. The kit printed in several pieces. Getting everything (
read more...
)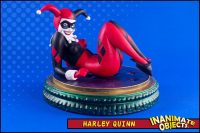 Harley Quinn (Reclining Statue)
I have been dabbling in the world of 3D printing for a year now. This particular file, available on Thingiverse, was one of the first projects I tried. It was a massive failure. Several times. At the time I was using a filament printer. (And I've since learned it was (
read more...
)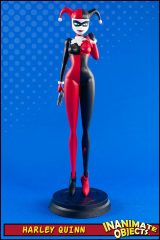 Harley Quinn (3D Print Maquette)
I believe this was digitally sculpted by Sinh Nguyen. He crafts some lovely cartoon character sculpts, ready to print. Printing this on my tiny Mars 2 Pro was a challenge, given her height. It took me a few tries,  but I finally managed it. Created October 2021 (
read more...
)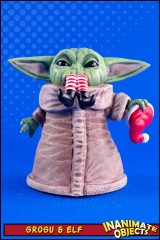 Grogu (Elf Eater)
Another fine creation by Hex3d! The man has a LOT of Grogu files! If you're a Grogu fan, you could do worse. I printed and painted up this guy around Christmastime. Now he's part of our annual decor. Created November 2021 (
read more...
)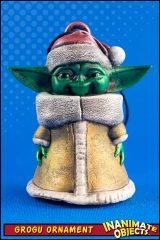 Grogu (Ornament)
Just one more of Hex3D's many, many Grogu options. In addition to toys, I also collect ornaments. So this was a natural fit for me. I printed this tiny fella, and now he visits once a year on our tree. Created November 2021 (
read more...
)