Site Update: August 12, 2018 Poison Ivy's Greenhouse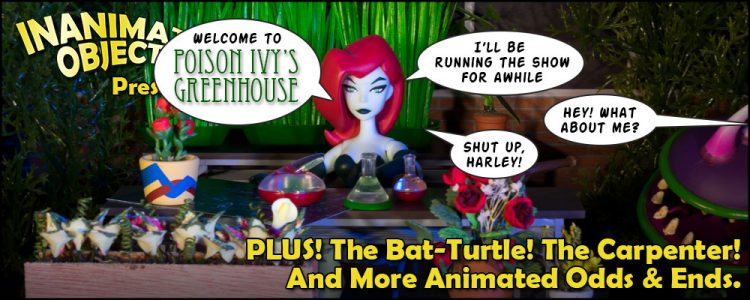 Poison Ivy has taken over Inanimate Objects, and everything is overrun by plants! Quick! The only way to stop her is by checking out all the new customs in this update!
And the Photo Archive is updated.
Now stay safe, and don't go near any plants!
Casimir
August 2018