Mikey "Batturtle"
Posted on August 12, 2018
Difficulty: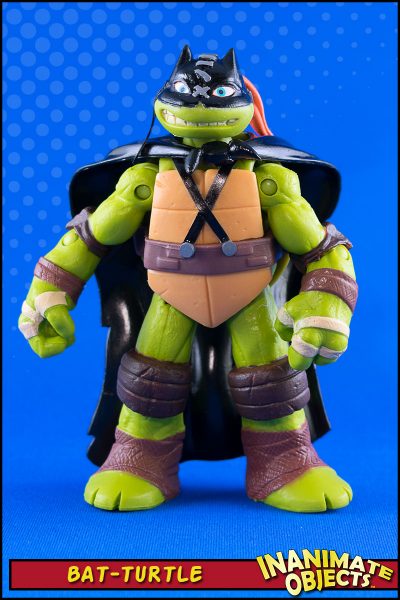 I LOVED the Batman/TMNT Adventures book by Matthew K. manning and Jon Sommariva. It was my favorite version of Batman combined with my favorite version of the Turtles. Solid story. Great art. Easily my of my favorite comics of the last few years.
I was also pleased to see there were some custom figure possibilities within the book's pages. The first one I chose to tackle was Mikey as Batturtle. The fact his costume is made from garbage bags is hysterical.
As customs go this one was fairly simple. A little Magic Sculpt around the noggin shaped the cowl and ears. The cape is from a JLU Etrigan, with a Magic Sculpt knot attached. The chest strips are vinyl with buttons cut from a styrene rod. I made sure to paint the black areas glossy, so as to create that fashionable garbage bag look!
In retrospect, I wish I had used the more recent Mikey figure as a base, as he seems to be more accurate. But I used what I had available.
More to come from this book in the future.
Created May 2018