Poison Ivy's Greenhouse
Posted on August 12, 2018
Difficulty: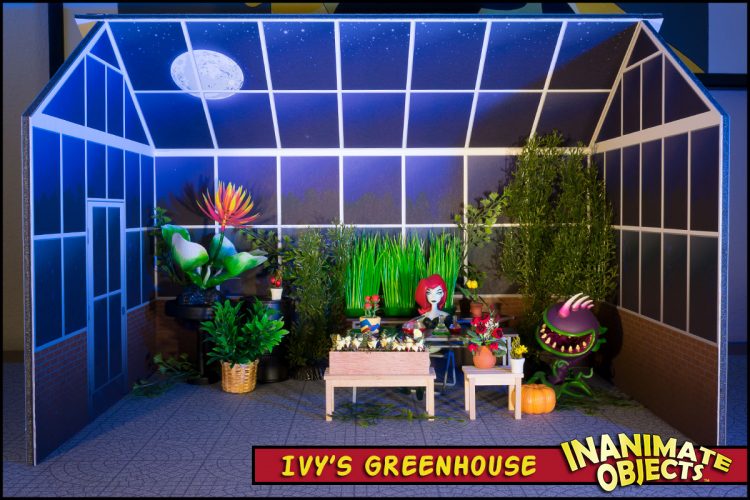 There have been many occasions when I wanted to photograph a particular scenario, but then realized I couldn't because to do it properly would require a greenhouse setting. I mulled this over for a couple of years before I settled on a course of action. What I would really like is a 3D model of a scale greenhouse. And in fact, there are a couple out there in the world. But they tend to be very expensive, and while the scale is right, most were of small spaces. So I took it upon myself to find my own solution.
Like so many of my recent playset/settings, I wanted this one to store flat. That meant the pieces had to be able to be disassembled. The building consist of four panels and a floor. I designed the all the panels in InDesign, printed them, mounted them to foam core, and cut. Each piece connects to the other on the backside via velcro. Not too difficult.
Finding plants in 1/12 or 1/10 scale? That's difficult. Beyond a few dollhouse pieces, there is not much to be found. What you see here is a combination of said dollhouse plants, full scale plastic plants, and plastic aquarium decor. It'll do until I find something better.
If you'd like to print and build your own greenhouse, drop me a line and I'll prep the files for download.
Created August 2018