Phantasm
Posted on August 12, 2018
Difficulty: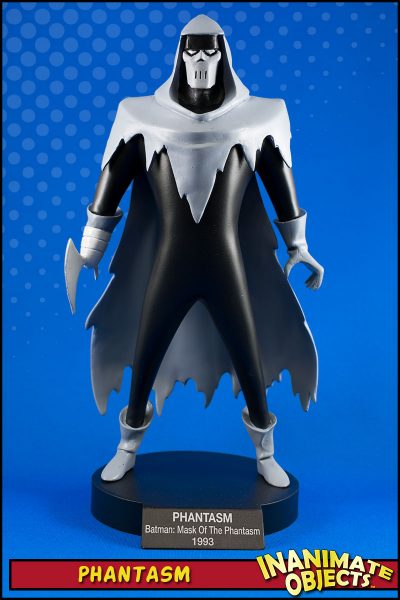 If you are not familiar with the sculptural talents of Trevor Grove, please click on his name and visit his gallery. His skill is astonishing! If you collect statues at all, chances are you have a few of his pieces on your shelves. I know I do.
On very rare occasions I'll peruse eBay with no particular item in mind. It was during one one such random cruising I stumbled upon this amazing Phantasm resin kit. It was designed to match the animated maquettes that DC Direct produced many years ago. I snagged it as fast as I could! What you see here is my painted, finished piece.
I did not know the statue's origin, though. Through a little internet sleuthing I discovered it was sculpted by Trevor many years ago, and only a few copies were made. I feel very lucky to have one on my shelf. Thanks, Trevor!
Created July 2018