Site Update: September 12, 2015 Odds and Ends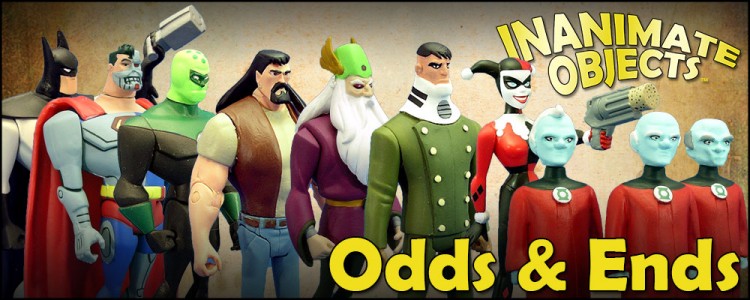 Some Inanimate Objects fans have pointed out that it's not always easy to know what my latest creations are, as the list on Amazing Creations only features ten at a time. So I thought I'd start adding a little message such as this one for each major site update. This should appear as an article in the FAQ for future reference. Let me know what you think.
As always, I have a long list of figures and playsets I want to build. I've also got a big stack of castings by other talented customizers that has been begging for my attention. So I decided I'd try to make some headway on that pile, before I start some Big, Time Consuming Projects.
These are just the tip of the iceberg. There are many more to come. I'm thrilled we live in a world where customizers can share and collaborate on projects like these. That wasn't always the case.
This update includes: