Batman (Grapnel)
Posted on September 12, 2015
Difficulty: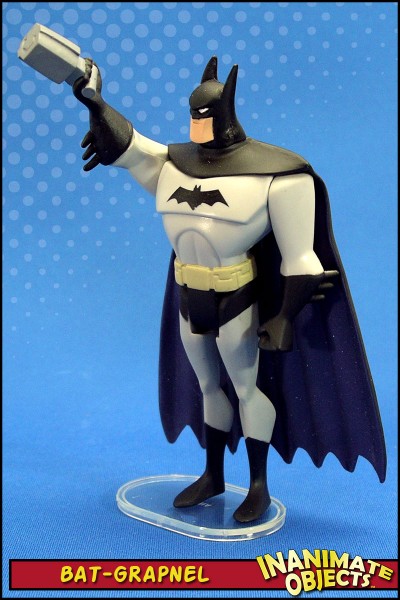 You already know that GeekVariety Customs makes some fantastic character kits, but he also makes some great accessories. It's these little details he adds that can really enhance a figure.
In this case, it's Batman's grapnel gun, in the BTAS style. GeekVariety made this to fit on a Justice League Batman. Ideally, this would connect to the JL Batman painted in the BTAS colors, but I didn't have one on hand. So this will do for now. Still looks fun.
Thanks GeekVariety Customs!
Created August 2015