Site Update: June 12, 2016 Dark Claw and Sparrow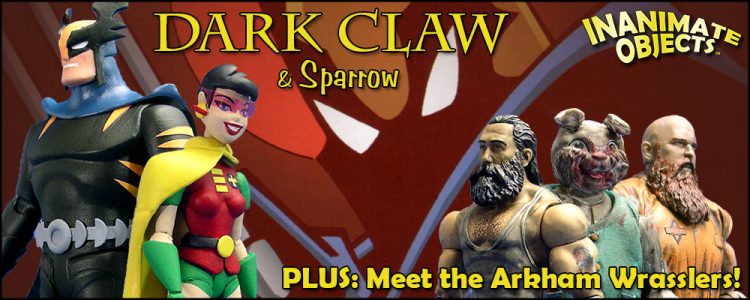 Welcome to an Inanimate Objects update! A new section has been added to galleries: 6″ Animated! It was only a matter of time before I started working in that scale, now that we have some raw material. After these many years without, it's great to see so many screen-accurate characters made in a larger size.
This update also sees new creations in the way of 35mm miniatures, and some Arkham "wrasslers." The full list follows.