Arkham Guard
Posted on June 12, 2016
Difficulty: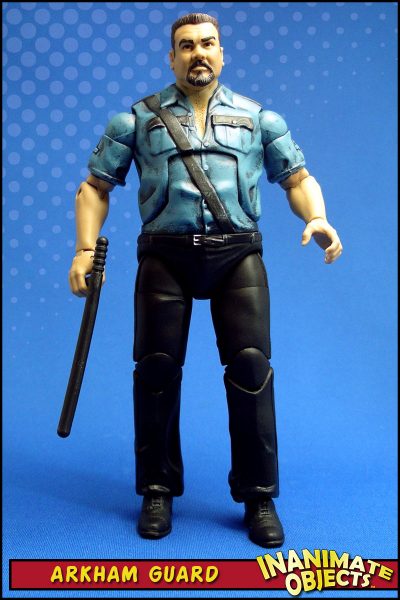 Another wrassler moves to Gotham! This one is entirely the result of my friend Pix, who taunted me while holding this wrestler figure saying "You have to make him into Arkham guard!" Okay, okay, wish granted.
Why is a wrestler dressed as a police officer? I don't want to know. I really have no understanding of that culture. But I'm happy to exploit it for my own purposes.
I didn't do much beyond painting the shirt and a few details. The guards in the Arkham games usually have long sleeves, but otherwise this is fairly close.
I've made the Arkham logo applied to the sleeve available in the Downloads section.
Created May 2016