Penguin (BTAS)
Posted on June 12, 2016
Difficulty: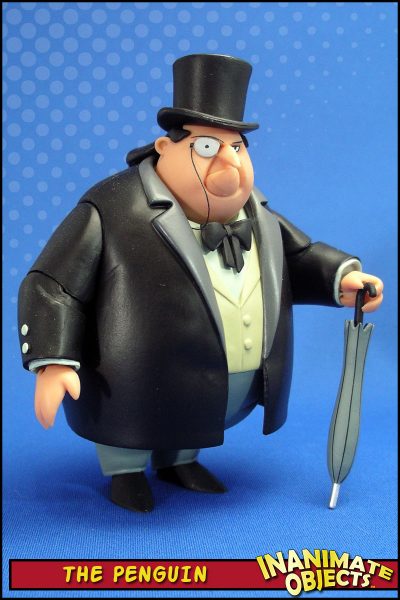 This one puzzles me. Hasbro solved the mystery of how to make Penguin's monocle back in 1992. Yet DC Collectibles ignored that lesson and gave Mr. Cobblepot a completely inaccurate transparent lens. Even more puzzling is the fact that DC's solution had to have raised production costs, as it was a separate piece that had to be glued to the head. Hasbro's more accurate option could have been part of the head's sculpt, resulting in lower costs. I don't get it.
After yanking out the clear, plastic monocle, I simply added a small bit of Magic Sculpt. Except for the dot of an eye, I didn't even have to paint it. The thread completes the look.
Such a simple and accurate solution, everyone should fix their Penguin figures this way.
Created May 2016