Where can I find printed backdrops?
If you see something printed in the backdrop of an Inanimate Objects photo that's not on the download list, drop me an email. I may be able to help. (
read more...
)
How long have you been a Batman fan?
Since I was old enough to watch TV. I probably learned to read with the words "Pow," "Bam, and "Crunch." Of course, this leads to vaguely disturbing memories of not understanding why I got uncomfortable whenever my mother was in the same room and Yvonne Craig was on TV. (
read more...
)
What color did you use for (any random) custom?
I get this question a lot, and the truth is I rarely use a color straight from the bottle/tube. I do try to as often as possible, as the color is easier to reapply later if I need to, but most times I have to mix colors. Unless it's white, (
read more...
)
Where can I purchase Kneadatite?
I purchase Kneadatite directly from the manufacturer, polymerics.com. (
read more...
)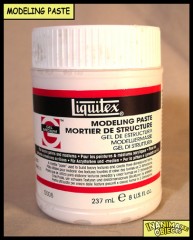 What is modeling paste?
Modeling paste is a thick liquid that will dry into a chalky, rock like material. It's useful for some quick fixes and fills, but fairly difficult to use otherwise. Usually available at most art stores near the acrylic paints. (
read more...
)
Will you sell me a figure, and if so how much?
Between work, family, and my own projects, I rarely have the luxury of time for commissions. So chances are, no, I won't be able to create and sell a custom on demand. (And the existing figures are not for sale.) Alternatively, I hope that my web site will inspire others (
read more...
)
How do I mix colors?
There are entire books and courses of study devoted to this question. Needless to say, I can't even begin to scrape the surface here. Assuming you're already familiar with the color palette of pigment, acrylics mix well together. I usually mix up just as much as I need at a (
read more...
)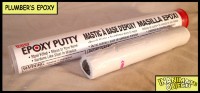 What is Plumber's Epoxy?
A plumber's epoxy is any sort of compound that's used to seal pipe fittings. However, many plumbers epoxies make great sculpting mediums as well. Kneadatite above is but one example. A more typical plumbers epoxy is available at most home improvement stores. It usually dries quickly (5-20 minutes) and has (
read more...
)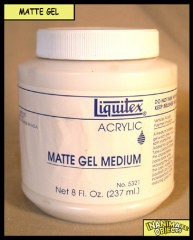 What is matte gel medium?
Matte gel medium is acrylic paint without pigment. For my purposes, I use it as an adhesive for applying emblems that I've printed. (
read more...
)
Where can I see other great customs?
I used to answer this question with a long list of links. Sadly, I've been at this for so long that most of the sites dedicated to the subject or even a specific artist are long gone. Most folks now have moved their galleries of work to social media platforms. (
read more...
)