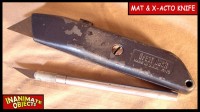 What is a an X-acto knife and mat knife?
These are both fairly common tools, found in hobby, art, and hardware stores. An X-acto knife is a small, fine blade. (Available in a variety of sizes and shapes.) It's excellent for sculpting and slicing small parts. A mat knife, sometimes called a utility knife or box cutter, is a (
read more...
)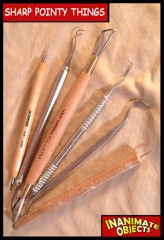 What are "various sharp pointy things?"
When sculpting, you'll find the best tools are whatever you have at hand. The truth is, you never know what you might need. I keep a selection of old dental picks, pens, letter openers, tooth picks, etc. on hand whenever I'm sculpting. (I recently discovered computer supply stores sell packs (
read more...
)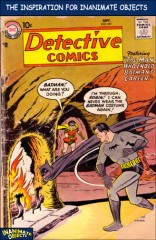 What was the inspiration for the site's design?
Golden age comic books, of course! Specifically, old and beat up ones. When I design something of this nature, I like to start with a general theme and work my way towards the specifics. For this most recent design, I had spent weeks racking my brain for a satisfying concept. (
read more...
)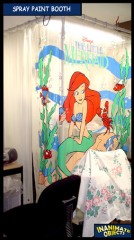 What's your work space like?
I have several work areas. The main one is my general purpose desk. This is where I do most of the work, including assembly, sanding, Dremeling and painting. This desk is very much specialized towards customizing. I also have a full workshop in the garage for more general construction, and (
read more...
)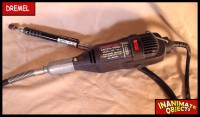 What is a Dremel?
A Dremel is a marvelous, multi-use tool available in most home improvement stores. It's a small rotational motor. Dremels are designed to be used with numerous bits serving different purposes. It can act as a drill, a sander, a grinder, a small saw, a polisher, etc. It's great for eating (
read more...
)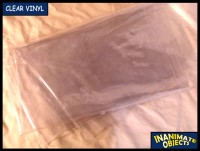 Where can I purchase raw vinyl?
Clear raw vinyl can usually be found at better fabric stores. It's usually pretty darned cheap, too, especially if you buy the scraps. It's available in varying thicknesses, so get a wide selection. (
read more...
)
How many years have you been making your own action figures?
If you mean how long have I made a concentrated effort at making these figures in a consistent size and quality? Since 1995. If you mean in general, since I was old enough to take a screw driver to the back of a G.I. Joe figure. (
read more...
)
How do I take great photos of figures?
Action figure photography has exploded as its own sub-genre in the last few years. There are some truly amazing artists out there. You can find most of them on social media. With that in mind, each one of those artists will recommend a different method. You simply need to pick (
read more...
)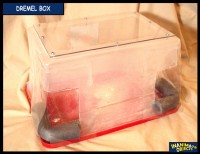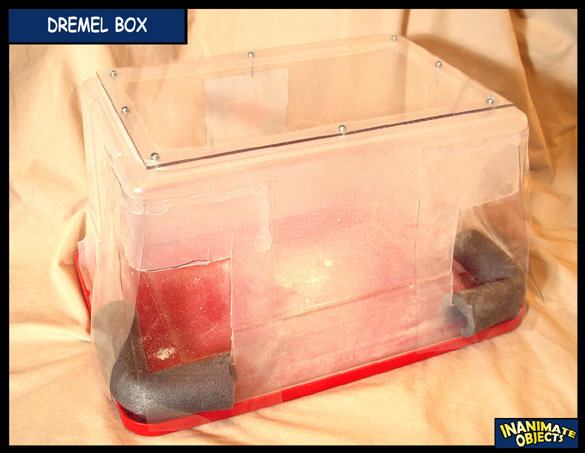 What is a Dremel box?
A Dremel box is an ingenious apparatus that allows you to drill and sand without making a huge mess in the room you're in. Depending on the material being altered, drilling and sanding can produce a lot of debris and dust. A Dremel box keeps most of that contained. I (
read more...
)
Why would I need access to a computer?
Why, for all the great Inanimate Objects downloads, of course! You can print emblems and costume details, as well as some Inanimate Objects playsets. I've also used Photoshop to test ideas by making "virtual" customs. I'll lay a figure on a scanner and scan an image of the (limb/head/chest/etc.) that (
read more...
)