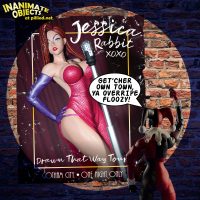 Site Update: March 26, Jessica Rabbit
"Who Framed Roger Rabbit" is one of my all-time favorite movies. In the summer of 1988, I must have seen it a dozen times in the theatre, taking anyone who expressed even a modicum of interest. Roger and Jessica are great characters, and I have more than my share of (
read more...
)

Photo Archive-Promo Art
Inanimate Objects Promotional Art Whenever I update the site, I enjoy making bit of promotional art to announce the new content. It's strictly for fun. Some of these are fairly recent. Some of them can be measured in decades. (
read more...
)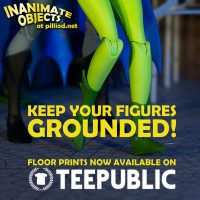 Floor Prints For Sale
ATTENTION TOY PHOTOGRAPHERS! Are you a fan of Extreme-Sets, Diorama prints, Instaprint Dioramas, etc? Yeah, so am I. Real game changers for toy photography in 1/12th and 1/10th scales. But there's one area in their products that could be improved, and that's the floor. The large, foldable ones tend to (
read more...
)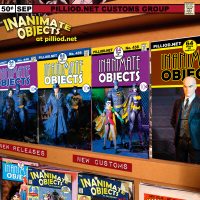 Site Update: August 12, Comic Book Objects
The Inanimate Objects Summer Spectacular winds down with this final batch of (mostly) comic book based creations. Plus a few other friends along for the ride. Batgirl (Classic) Batman (Classic) Robin (Classic) Catwoman (Concept) Clark Kent Etrigan the Demon Lex Luthor The Question Talon The Ventriloquist and Scarface Christopher Lloyd (
read more...
)

Photo Archive-DC Live Action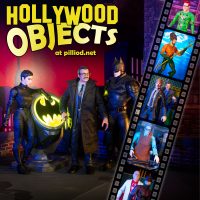 Site Update: July 25, The Return of Hollywood Objects
The custom figure train of 2022 keeps chugging along. This time it's all about live-action characters. Alfred Pennyworth (2005) Alfred Pennyworth (2021) Aquaman (2018) Batman (2022) Bruce Wayne (2012) Bruce Wayne (2022) Catwoman (2022) Clark Kent (1978) Edward Nygma (1995) Harvey Dent (2008) James Gordon (2005) James Gordon (2022) John (
read more...
)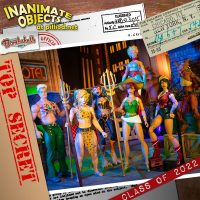 Site Update: July 17, Bombshells Class of 2022
Can't have enough Bombshells! This year's class welcomes: Batgirl (Vampire Monster) Francine Langstrom (Bat Monster) Jungle Girl Mera Aquaman Wonder Woman Supergirl (Updated) Plus, the Photo Archive has been updated. Casimir July 2022 (
read more...
)

Photo Archive-DC Animated

Photo Archive-DC Bombshells

Photo Archive-DC