Photo Archive-Ghostbusters

Photo Archive-Mashups

Photo Archive-TMNT

Photo Archive-White Knight

Photo Archive-Gotham By Gaslight

Photo Archive-Muppets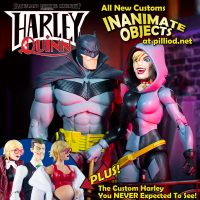 Site Update: July 10, More White Knight Customs
Sean Murphy's Batman: The White Knight books continue to be the best Bat books printed in two decades or more. I'm excited to see where his version of Gotham ends up. Naturally, I have to make customs to match. Especially since so much of the story centers around my gal, (
read more...
)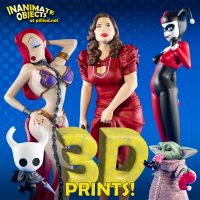 Site Update: February 22, 2022 3D Prints
I finally started to dabble with 3D printing about a year ago. For a few months I had access to a filament printer. After weeks of experiments, I had very little to show for my efforts. It was a frustrating experience. A few months ago, though, I took a chance (
read more...
)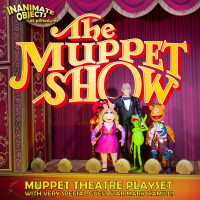 Site Update: August 18, 2021 Muppet Theatre
It's a playset four decades in the making. If only little 5-year-old Casimir could see himself now. I built the Muppet Theatre playset using art and plans provided by Darcy E Prevost. You can see all the photos and read about it here. And don't forget the special guest star, (
read more...
)
Site Update: July 14, 2021 Customs of Harleys Past
The last year+ has really seen an increase in my output of customs. (Gee, I wonder why?) This might be the last big batch for awhile, though, as other responsibilities are shaping up. This batch consists of several things that didn't fit in thematically with previous updates. And if I (
read more...
)