Harleen Quinzel (Skates)
Posted on July 2, 2013
Difficulty: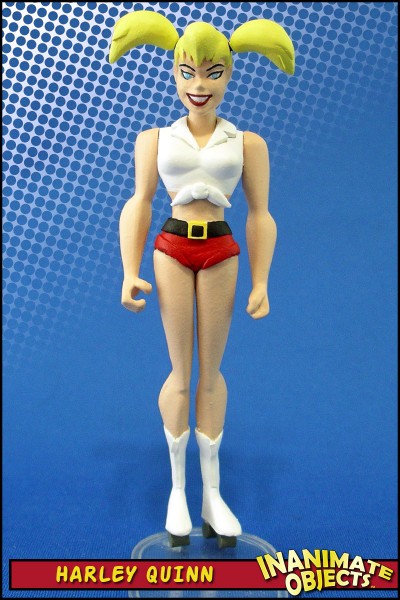 "Harley's Holiday" is one of my favorite episodes from Batman: The Animated Series. I've been meaning to make this version of Harley for years. After working up these prints, I decided now was the time.
The base is a typical Hawkgirl body, with sculpted details added. The head is a casting of my usual Harleen head.
The wheels of her skates are styrene rods. I had to modify an existing Mattel figure stand to make it work with the skates and keep Harley upright.
This version of Harley was meant to accompany her hyenas Bud and Lou, and Veronica Vreeland.
Created December 2011