Harley's Holiday
Posted on July 6, 2013
Difficulty: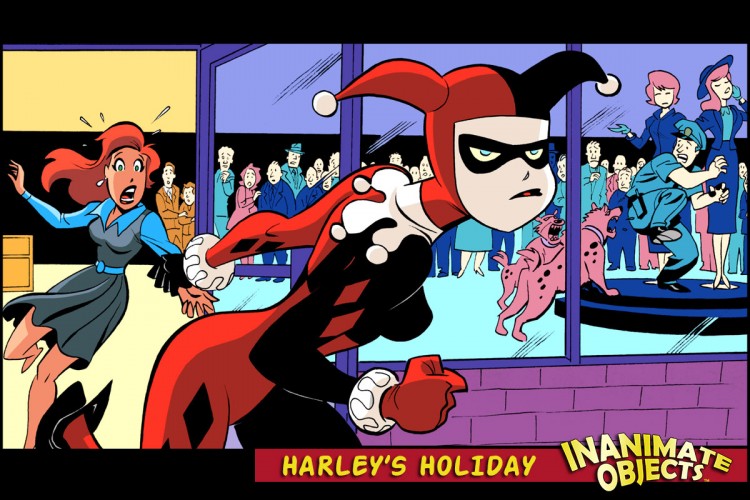 Some time ago I ran across the children's book "Harley's Holiday." It's one of those large books with buttons for audio clips. I'd seen the cover from time to time and didn't give it much thought. This time around, I got a glimpse at the interior art. Not only was it gorgeous, it was by Bruce Timm! Had I known that, I'd have tracked down the book a long time ago. (It was published in 1999.)
So I obtained a copy. I knew I had to get this beautiful art on my walls. I popped the seam on the binding and scanned all the pages flat. Each image was across a spread, meaning I could get some large images out of the book. I Photoshopped the seam out, and digitally cleaned up all the colors and lines as best I could while maintaining the integrity of the art. I think the results are remarkable. (I did not scan and clean up every image, just the most "wall-worthy.")
If you're interested in printing these, I recommend laying out four together on a 24″ x 36″ document (i.e. a poster), and then have it printed at PosterBrain, and cut them out yourself. That's what I opted to do. It's much cheaper than having each image printed separately as photos.
Each image is 11″ x 17″, except the title page art, which is 8″ x 10″. Jump to the downloads section to grab yours!
Created June 2011