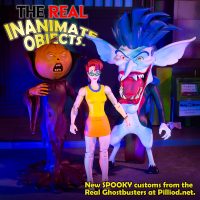 Site Update: October 9, 2023 The Real Ghostbusters
It's spooky season! Let's see some ghosts and 'busters! Boogieman Janine Melnitz Samhain Happy Halloween! Casimir October 2023 (
read more...
)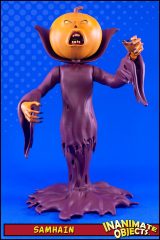 Samhain
Years ago, Hasbro produced a floppy, MEGO-style Samhain figure, and I think that's the only official figure of the character that was produced. By my standards, that particular figure is pretty lousy, but he represented Samhain on my shelf for many years. Needless to say, I was pleased to discover (
read more...
)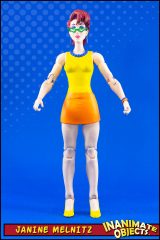 Janine Melnitz (RGB)
I really enjoyed Diamond Select's RGB figures (even if they were mostly repaints of regular GBs). But a major player was missing: Janine! I had to correct that oversight. antonvezer offers a Janine set of 3D files via his CGTrader page. Antonvezer designed his files to be in scale with (
read more...
)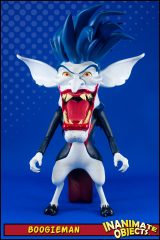 Boogieman
"The Real Ghostbusters" featured some terrific recurring villains, yet Kenner rarely made proper figures. When Diamond Select delivered their 7″-scale RGBs, I knew I'd want to make some in-scale villains to join them. Boogieman was digitally sculpted by antonvezer. I purchased his files via CGTrader. Antonvezer designed his files to (
read more...
)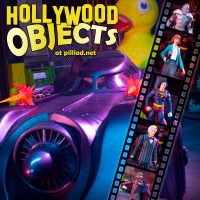 Site Update: September 29, 2023 Hollywood Objects
It's time for more movie-based customs! Superman (Nic Cage) Batman '89 (Blue) Batman '92 (Returns) Batman '89 (Sketch) Batman '93 Summer Gleeson Max Shreck Mr. Freeze Batmobile '92 Batsignal Enjoy! Casimir September 2023 (
read more...
)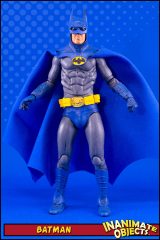 Batman '89 (Blue)
In the Flash movie (2023) we see the alternate costumes of the alternate-universe Batman. All were loosely based on previous Bat costumes or old Kenner figure variants. This is one of them. It's mostly a repaint of a NECA '89 Bats knock-off.  I printed some pouches and glued to the (
read more...
)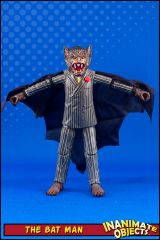 Batman '89 (Sketch)
I fully admit to stealing this recipe. I would love to give credit, but I forgot where I saw it. If it was you, please let me know! I can't say I set out to make a custom figure of the "Bat-Man" sketch from the 1989 movie, but the existence (
read more...
)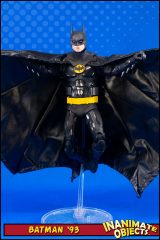 Batman '93
I am calling this one "Batman 1993" because it features elements of the Michael Keaton Batman as seen in the '89, '92, and '23 movie. In my mind, this might be the suit that evolved after '92 on the way to '23. It's really just McFarlane's 2023 batman, with a (
read more...
)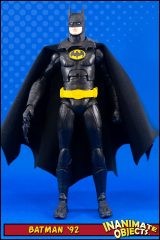 Batman '92 (Returns)
I'll admit, the results of this project are a bit odd. In 2023's Flash movie, Alt Flash crafts a costume from the old Batman Returns suit. McFarlane made a figure of that hybrid look, and that's the base of this figure. It captures the main parts of the suit well (
read more...
)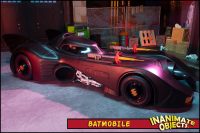 Batmobile '89
Someone once described McFarlane's '89 Batmobile toy as a $60 model kit, and that description is apt. I've wanted a proper 1/12th or 1/10th 1989 Batmobile for so long, and when we finally get one it falls short. Ignoring the fact it is undersized, my biggest complaint was the misshapen (
read more...
)