Site Update: May 6, 2017 Alternate Realities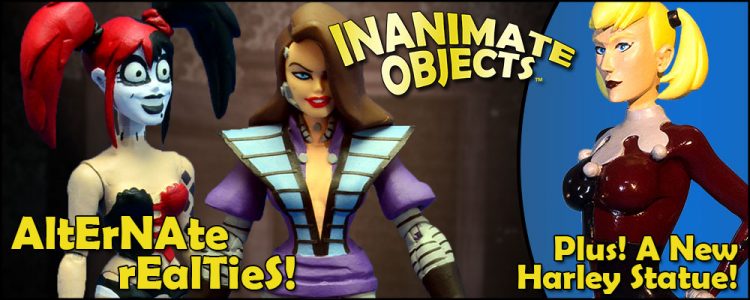 Things have been busy these last few months at Casa Del Casimir, so this update is small and slow in coming. But hey, I get there eventually.
Without further ado, please meet the latest additions to Inanimate Objects.
Harley Quinn (Gods and Monsters)
Harley Quinn statue (Liquid Factory)
Enjoy!
Casimir
May 2017