Lady Talia
Posted on May 6, 2017
Difficulty: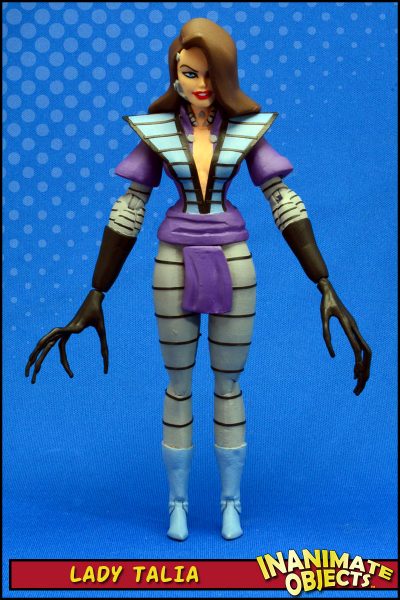 So I had made Dark Claw and Sparrow. Now they needed a villain. Lady Talia was the first and best choice.
She's built from a DC Collectibles 6″ BTAS Talia figure. Originally, I had intended to sculpt the mechanical lines of her legs, but after a few tries the effect was less than satisfactory. So I opted for trim line tape. Worked well enough.
Her hands are not ideal. I'd prefer something sleeker and smoother. But these were in the parts box from years ago. Practicality triumphed over form.
The tunic is cut from styrene, and blended into the body with Magic Sculpt. The sash was shaped from Magic Sculpt.
I suppose now I should consider making a Ra's-al-pocalypse.
Created March 2017