Poison Ivy (She-Devil)
Posted on March 26, 2020
Difficulty: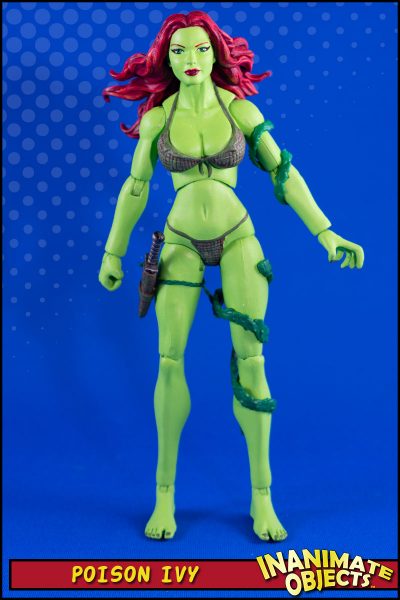 Since I finished my Harley Quinn She-Devil custom, I've had a hankerin' to make more "cave girls." Can't make a Harley without an Ivy, right? I remembered I had an old ToyBiz She-Hulk that uses a sculpt that was originally intended for their SDCC Shanna the She-Devil. So the project sort of fell in my lap.
I didn't make any sculpt changes to the body. The head comes from the recent Marvel Legends White Rabbit. The wind-strewn hair was perfect for that wild look! I grabbed an appropriate knife from the parts bin, and shaped a new sheath for it from ProCreate epoxy. I then affixed a magnet to the sheath, and hid a magnet in her right leg. The magnets hold the sheath in place. The string is just for show! I stole the vines from Mattel's final Poison Ivy figure. Despite the fact She-Hulk was already green, she was a darker green than was appropriate, so it all had to be painted.
Completely silly, but lots of fun!
Created March 2020