Poison Ivy (Arkham Asylum Game)
Posted on July 4, 2013
Difficulty: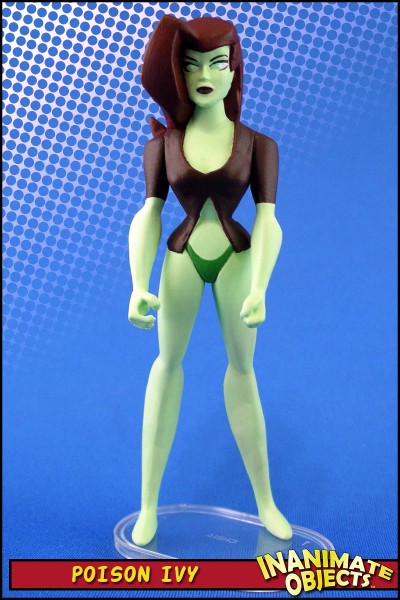 I wanted to make an Arkham Asylum Harley, so that meant I had to make a Poison Ivy to go with her. It's just not balanced otherwise, right?
The main body is a standard Mattel female buck, with a casting of my Ivy head sculpt. I swapped the feet from a Jack-in-the-Box Batgirl, and blended them into the existing legs. The shirt is sculpted from Magic Sculpt.
Don't forget, you cna get this head sculpt from Stew!
Created June 2011