Mxyzptlk (Bombshell)
Posted on June 5, 2020
Difficulty: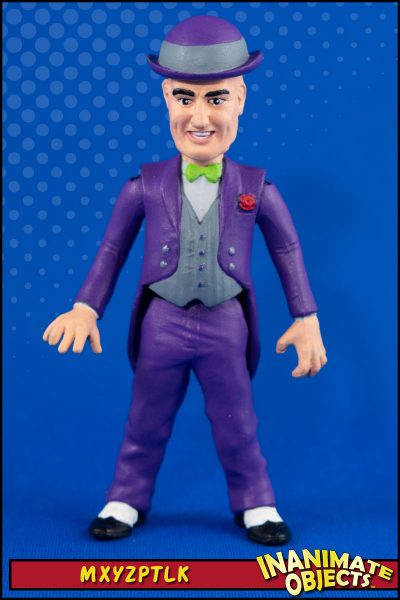 I finally make my first male Bombshell and it's… Mxyzptlk?! Yeah, well, if I'm going to make Gspy, I have to make Mxy. It's a law of nature.
Mxy wasn't too difficult. His body is Mattel's Dr. Psycho. His face comes from an old "boss" action figure. (Think the office before "The Office.") I sculpted the back of his head, and then stole a hat from a Hush Riddler. (It stays put via magnet.) The rest is just paint.
Now these two multi-dimensional lovebirds are together once again!
Created May 2020