Kitsune Nozawa
Posted on February 7, 2021
Difficulty: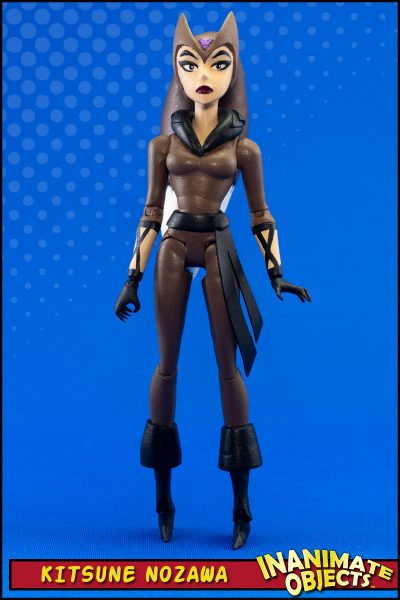 I have said it before many times: Batgirl Adventures is one my favorite comic books. As the book's Big Bad, I have made Kitsune in the "old" scale. It was inevitable that I would make her in the 6″ scale, too.
JL Hawkgirl serves as the base. I "broke" the feet and added heels to make her boots. Those are TNBA Catwoman's hands. Magic Sculpt epoxy and vinyl make up the costume details.
Her head is a casting of TNBA Poison Ivy. Magic Sculpt was shaped to make the headpiece, including the jewel. I sculpted the big fox tail from Super Sculpey. It fits into the head via a styrene peg.
She's a fun villain. I'm glad she's on the shelf now. I wish we had gotten to see more of her, in the comics or animated.
Created January 2021