Joan Leland
Posted on June 30, 2013
Difficulty: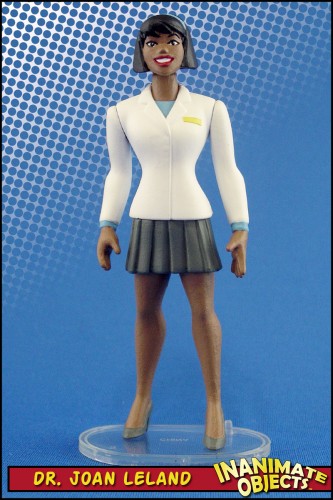 I was well into the Arkham Asylum project, when I realized what good is an asylum without some doctors? Doctors Barholomew and Leland were at the top of the list.
Dr. Joan Leland is the Arkham doc that showed Dr. Quinzel around the facilities on Quinzel's first day. Leland later became Harley's doctor. Oh, the irony!
The good doc was a fairly easy custom. I used a Lois Lane body. The head is a Hasbro Supergirl head with a haircut and some additional sculpting on the sides.
Created November 2010