Jax-Ur
Posted on October 18, 2013
Difficulty: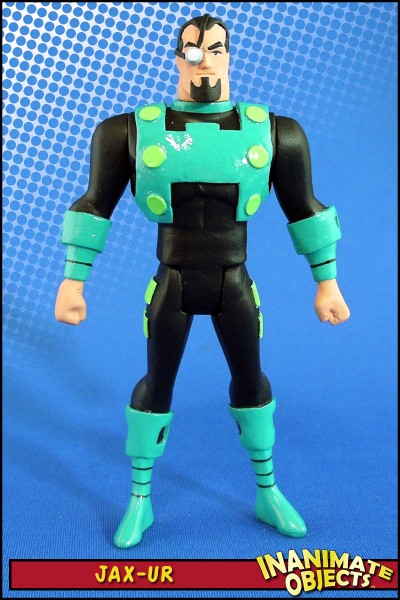 General Jax-Ur was built on a Mattel TNBA batman body. I felt this choice provided the best proportions. The shoulders were Dremeled down for a more rounded look, and the belt blasted off. The torso order was shaped out of Super Sculpey (in the interest of time), and the remaining details are made from magic Sculpt.
His head is a Hasbro TNBA Bruce Wayne noggin. The hair was rounded down and reshaped. The eyepiece is a bit of styrene rod with a bit of Magic Sculpt underneath to fit properly in the eye socket.
I had no idea those arm and leg bands would be such a pain! He still turned out pretty spiffy, though. Especially when paired with Mala.
Created October 2013