Harley Quinn
Posted on October 30, 2014
Difficulty: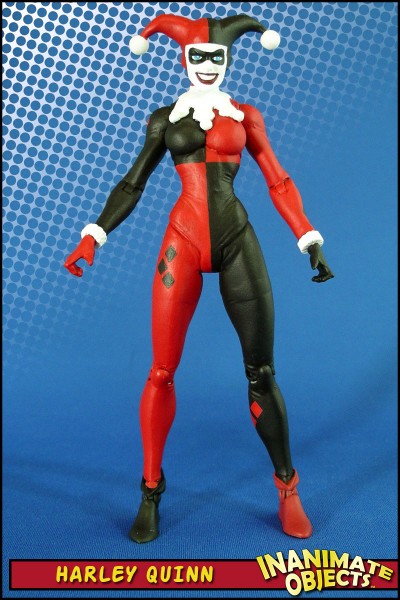 Of the many Harley Quinn figures I've made and/or own, I did not have a "generic" Harley in the 6"-7" scale. (Well, there's the Mattel version, but it's pretty lousy.) So I set out to make one.
I was struck by how near perfect the DC Direct Livewire might work as a base for Harley. So I adapted that using Magic Sculpt. I stole the feet, ruffles, collar, and hands off a Mattel Harley, more out of laziness than anything else. (The hands and ruffs are a bit too small, but again, lazy wins.)
As much as I like the overall sculpt, I made an error in painting. I'm so used to painting animated Harleys, I painted her mask animated-style. I should have left the mask open around the eyes, so we can see them better, as she is often depicted in the comics. Heck, I should have just kept the great looking Livewire face unpainted. Oh well. Live and learn. I may replace the head later.
Created August 2014