Catwoman (Year One)
Posted on March 26, 2020
Difficulty: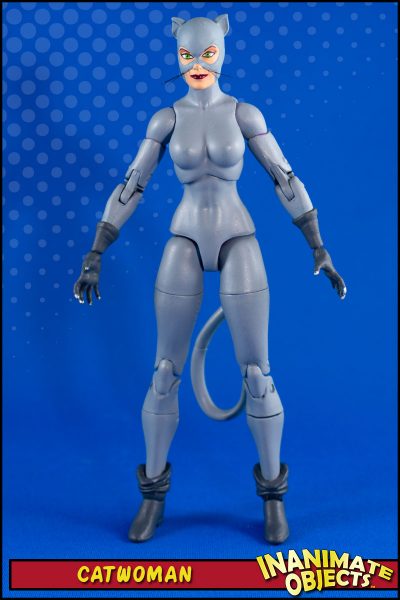 I had bought a DC Essentials for use of some parts on other projects, including her hair for Easter Bunny Harley. Once I had removed her mane, I thought, "hey, this looks familiar." And then I realized I had a mighty need to make a Year One Catwoman.
I had already stolen her hands for Catwoman '92, so I had to acquire more. I also needed a tail, something I hadn't thought of in advance. So I procured a DC Essentials Cheetah and transferred her hands and tail. (The tail meant building a new joint on the body. Probably should have just swapped bodies at that point.) I added the glove cuffs with Magic Sculpt, and the boot cuffs were taken from a Marvel Legends Boom Boom that I just happened to find on clearance as I prepared this project.
See the whiskers? Those are individual hairs from a low-quality brush. (Like in a kid's paint set.) Yeah, those were not fun to adhere with glue.
Quick and simple! Sometimes those are best.
Created March 2020