Harley Quinn (Easter Bunny)
Posted on March 26, 2020
Difficulty: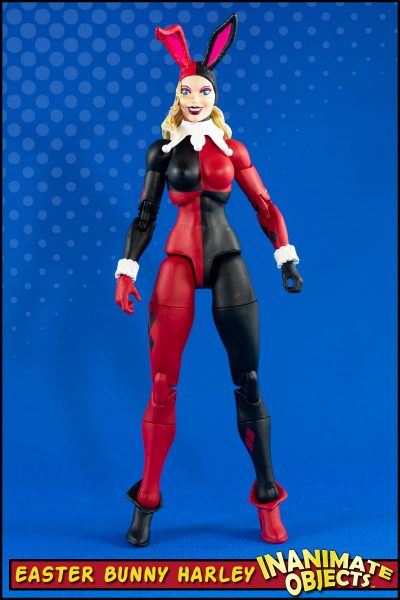 Frank Cho is an amazing artist that brings a sense of whimsy and wonder to his art. I have been a fan for many years. Lately he has been tasked with designing alternate Harley Quinn comic book covers. Each one is a gem that tells a little story. My efforts here are based on one of those covers.
The body is a DC Essentials Harley Quinn. No changes necessary. But the head is all new. I used a casting of Bombshell Harley's noggin, and shaped the cowl from Magic Sculpt. I stole the under-the-cowl hair from a DC Essentials Catwoman. The hair peeking out the right sider of her cowl is newly sculpted. The ears were donated by a Marvel Legends White Rabbit. (You better believe I have more plans for those ears.)
Peter Cottontail guest stars in the photos below for some silly, seasonal fun!
Created March 2020