Batgirl (Bombshell Bat Monster)
Posted on July 17, 2022
Difficulty: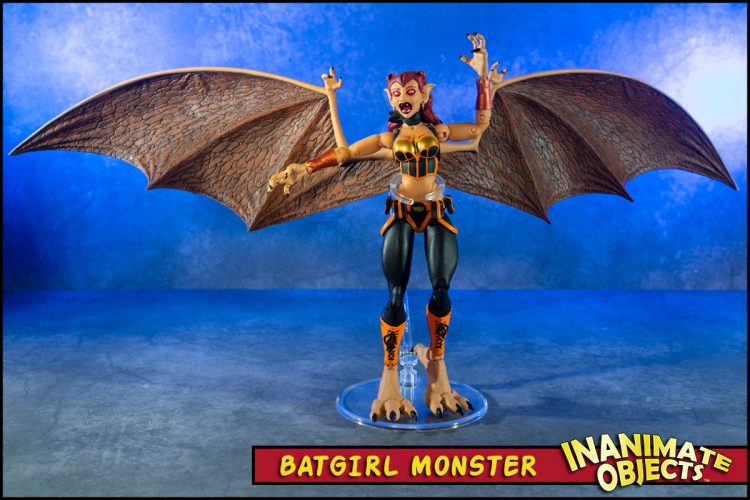 When NECA announced their Gargoyles Demona figure, this Batgirl monster was my first thought. I knew I had to merge parts from a Bombshell Batgirl and Demona together to create this monstrosity. In the DC Bombshells comics, Batgirl starts out as a pilot (purple), and then becomes a vampire (orange). (Don't ask.) It made sense to me that this would be her final form.
Her arms, legs, and torso started as the DC Direct Bombshell Batgirl figure. Her hands and feet were swapped for Demona's with some slight resculpting at the wrist and ankles to depict ripped gloves and boots. The holes in the back meant for her backpack were carefully expanded via drill, to accommodate Demona's wings.
I used Demona's monster face, coupled with Bombshell Poison Ivy's hair, to make the head. Oddly enough, I had a face and I had hair, but I had no skull to build on. That was a first. Epoxy was used to build around the neck peg, while still maintaining some limited articulation.
Then I had to paint that orange outfit. Again. Didn't think I'd have to do that a second time!
Created May 2022