Baby Doll
Posted on July 14, 2021
Difficulty: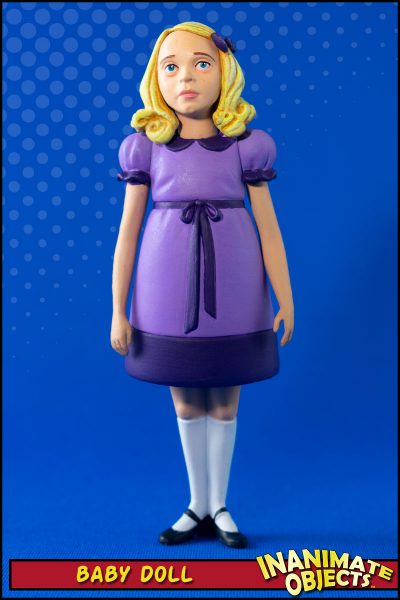 As I started to consider a Bombshells version of Baby Doll, I originally envisioned something closer to her animated roots. Given the time period, I very much had a young Shirley Temple in mind. But if you've seen my Bombshells Baby Doll, you know that tale became something much different. However, I had still had visions of a less-animated, child-like Baby Doll in mind. What would Baby Doll look like if she appeared in the "mainstream" DC comic universe? Yes, she's appeared once or twice in a few pages, but it's always somewhat animated-adjacent. How would she appear in "Hush," or New 52, or Rebirth?
I didn't have to think very long or hard, because the answer was clearly and readily available. NECA's Toony Terrors line features the creepy twins from the Shining, and that was a near perfect fit for what I had in mind. Sure, she's not much on articulation, but she's tiny: exceptions can be made.
The only sculptural change I made was adding a bow in her hair. The rest is all paint, based on Miss Dahl's BTAS appearance.
She has sort of a sad, tragic look. I think that's perfect for the character.
Created May 2021