Toyman (Legion of Doom)
Posted on July 4, 2013
Difficulty: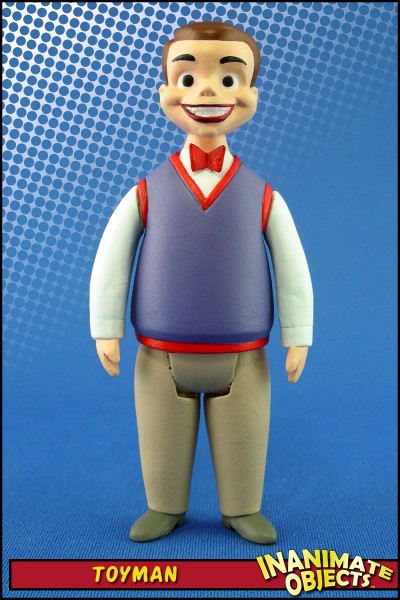 Mattel finally gets around to designing a decent Toyman and then *poof!* "We were only kidding!" As of this writing, Mattel says Toyman may not get produced unless enough people buy enough JSA three-packs to fund another yacht for their CEO. Prospects for a mass-produced Toyman remain grim.
Thanks to the power eBay, Stew managed to obtain a Toyman prototype. To the grateful praise of DC customizers everywhere, he molded and cast the parts. Stew saves the day!
So this is Mattel's Toyman, with no modification by me. I only applied the paint. The yo-yo idea is stolen borrowed from Glassman, made from two muzzles of plastic guns.
Created June 2011