Talia al Ghul (Desert Garb)
Posted on July 4, 2013
Difficulty: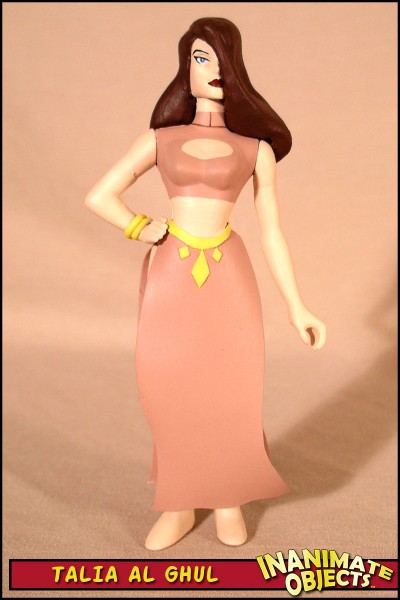 "Slinky dress" Talia is part of my "lost wave" of figures. Like the others in this wave, she was fully sculpted almost two years before she was painted.
The base body is the Hasbro new school Poison Ivy. The details were Dremeled off, and the head was replaced with a Hasbro Talia. The hair was reshaped using the Dremel and Kneadatite. Her bracelets are Kneadatite, while her skirt and belt are vinyl.
I've wanted to make this version of Talia for a long time. I'm glad I finally got her painted.
Created Spring 2005